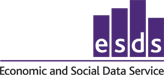 The British Library is hosting a workshop on Tuesday 10th May on the subject of  Longitudinal studies: Lessons for Research and Policy.
The day will focus on longitudinal data sources. This event is organised in conjunction with the UK Data Archive and Longview, and will give you an opportunity to hear talks about major studies, research projects, and their application to policy.
 This event will give you an overview of the issues involved in analysing and using data from large-scale studies which track populations over time. The day will focus on how findings from longitudinal studies can contribute to policy development, with contributions from research and policy perspectives. The event will include talks about longitudinal studies from England & Wales, Scotland and Northern Ireland.
To find out more about the course and make a booking online, visit the ESDS site here.