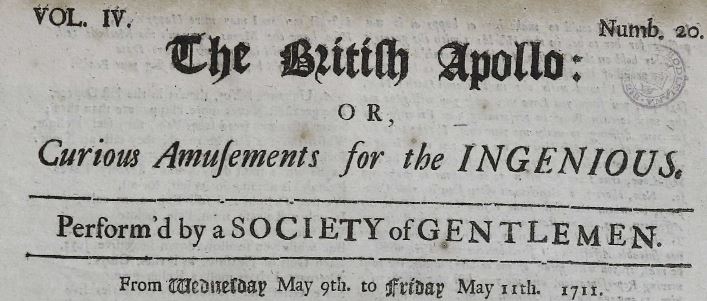 We're dipping into the past again for our latest database trial courtesy of the Gale Company.
17th and 18th Century Nichols Newspapers Collection features London newspapers and pamphlets gathered by antiquarian and printer John Nichols. This collection, sourced from the Bodleian Library, spans the years 1672 to 1737 and complements the titles and issues found in 17th and 18th Century Burney Collection Newspapers.
To begin searching go to http://infotrac.galegroup.com/itweb/loughuni?db=NICN
Access is via IP address and the trial runs to 2nd January 2018.
We welcome feedback – good or bad – on this trial, please contact Steve Corn s.c.corn@lboro.ac.uk with your comments.