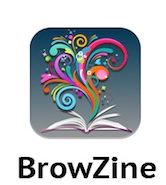 The Library is running a trial of BrowZine, a new application that allows you to browse, read and follow thousands of the library's scholarly journals from your Android and iOS mobile devices. All in a format optimized for your tablet and smartphone! Built to accompany your searching needs, items found in BrowZine can easily be synced up with Zotero, Mendeley, RefWorks, Dropbox or other services to help keep all of your information together in one place.
With BrowZine, you can:
Browse and read journals: Browse journals by subject, easily review tables of contents, and download full articles.
Create your own bookshelf: Add journals to your personal bookshelf and be notified when new articles are published.
Save and export articles: Save articles for off-line reading or export to services such as DropBox, Mendeley, RefWorks, Zotero, Papers and more
You will need to install and run open the University's CISCO VPN to use Browzine – CISCO is available at http://www.lboro.ac.uk/it/off-campus/anyconnect.html 
To learn more and start using BrowZine today, visit http://thirdiron.com/download/
Getting started is easy! From your Android or iOS device, find BrowZine in the Apple App, Google Play or Amazon App store and download it for free. When initially launching BrowZine, select Loughborough University from the drop down list. Enter your Loughborough username and password. Start exploring BrowZine!
(Users will also, at some point during the set up process, be presented with a screen to create a BrowZine Sync Account. This is entirely optional – the benefits of creating an account include the ability to synch their My Bookshelf collection of saved journals across all BrowZine devices. Further, the Sync Account will enable them to save this information for future recall in the event they delete and later reinstall the app.  Without a Sync Account, all saved items would be lost when the app is deleted.  More information about BrowZine Accounts may be found here:  http://support.thirdiron.com/knowledgebase/articles/384735-browzine-account-faq)
The trial will run until April 20th. We welcome feedback – good or bad – on this trial, please contact Steve Corn with your comments.