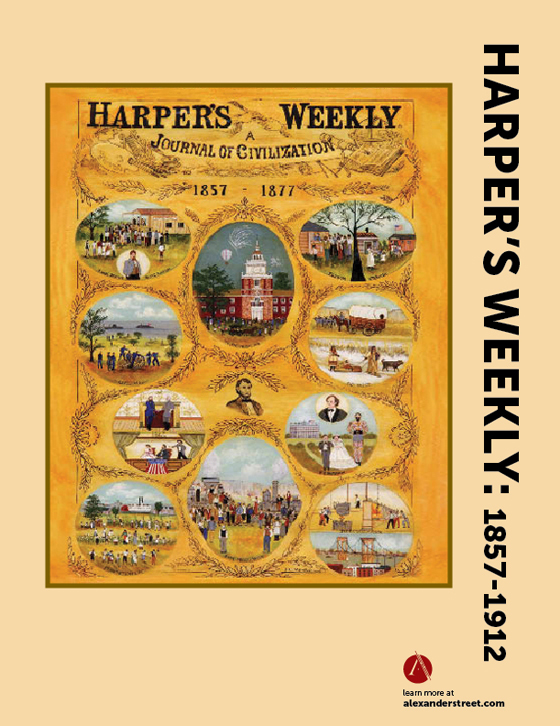 We're trialling another venerable and much respected news resource for the start of Semester 2.
The Harper's Weekly collection gathers the definitive newspaper of record for the latter part of the 19th and early 20th century into a convenient online resource. The carefully indexed and rekeyed database provides a convenient, user-friendly way to access the full content of this quintessential historical publication.
For more information about the content included in this collection, click HERE.
For general help, including navigation instructions and search tips, click HERE.
To begin searching go to http://harp.alexanderstreet.com – access is via IP address and the trial runs to 3rd March 2018.
We welcome feedback – good or bad – on this trial, please contact Steve Corn – s.c.corn@lboro.ac.uk – with your comments.