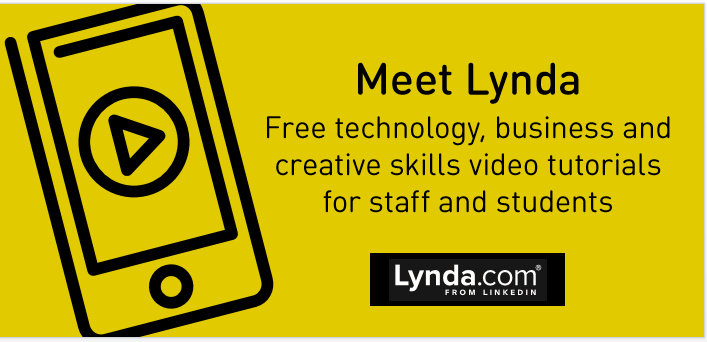 If you haven't already heard about Lynda, then now's your chance to see what's on offer. 
Lynda.com is a learning platform which has over 5000 video tutorials used to develop creative, software, technology and business skills for learning and teaching. Available to all students and staff, Loughborough University has purchased a subscription from Lynda.com to enhance your digital skills and personal development. Normally costing £250 for an individual annual subscription, you can use Lynda.com for free right now.
How can you use Lynda.com?
Watch playlists of videos and courses that your lecturers create for your learning. Also produce playlists either for yourself or to share with your peers. Checkout the playlists we made to help with your January exam revision: Memory Tips for Exams and Exam Study Tips.
Download the Lynda.com app and watch Lynda on Apple, Android, Windows 8, Desktop App and Apple TV.
Download any course to watch offline.
On completing a course, receive a certificate which you can display on your LinkedIn page making you stand out to employers.
Also watch our playlists on Time Management and Microsoft Office tips to help keep yourself organised during the busy Christmas period.
Don't just take our word for it, read some of our students' reviews about Lynda.com: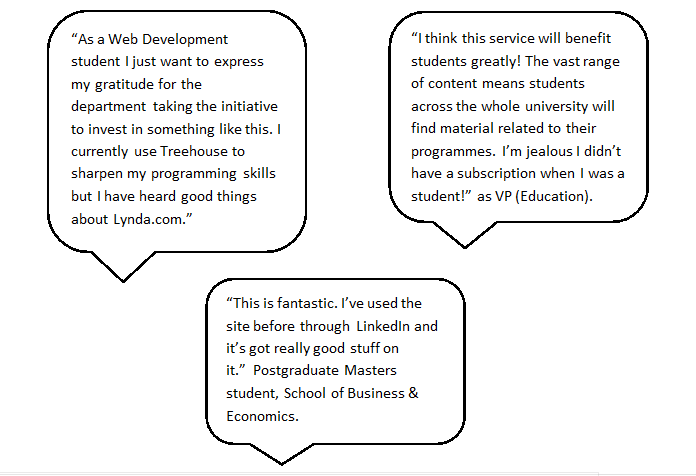 So why not login by clicking on Sign In at the top right of the page, click Sign in with your organization portal and simply enter 'lboro.ac.uk' in the box asking for your organisation URL. This will direct you to the Loughborough University sign-in page where you enter your University credentials.
More information, help and guidance is available on: http://www.lboro.ac.uk/services/cap/tel/lynda/