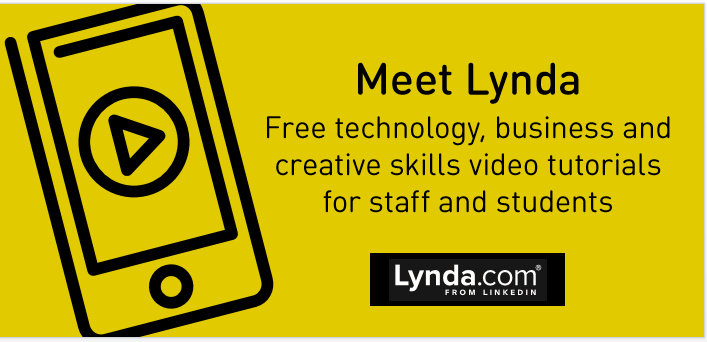 Have you met Lynda yet? Why not acquaint yourself at our introductory session next week.
Lynda.com is a learning platform which has over 5000 video tutorials used to develop creative, software, technology and business skills for learning and teaching. Available to all students and staff, Loughborough University has purchased a subscription from Lynda.com to enhance your digital skills and personal development. Normally costing £250 for an individual annual subscription, you can use Lynda.com for free right now.
This session will introduce you to a range of web tools and apps which will help you with your studies.
Learn about the free online video tutorials available from Lynda.com
Discover a variety of apps which will help with all sorts of tasks from communicating and collaborating to problem solving and analysis
The session will be taking place next Friday, 27th April, in Library Seminar Room 1, between 12-1pm. To book your place, log in to Learn module LBA001.