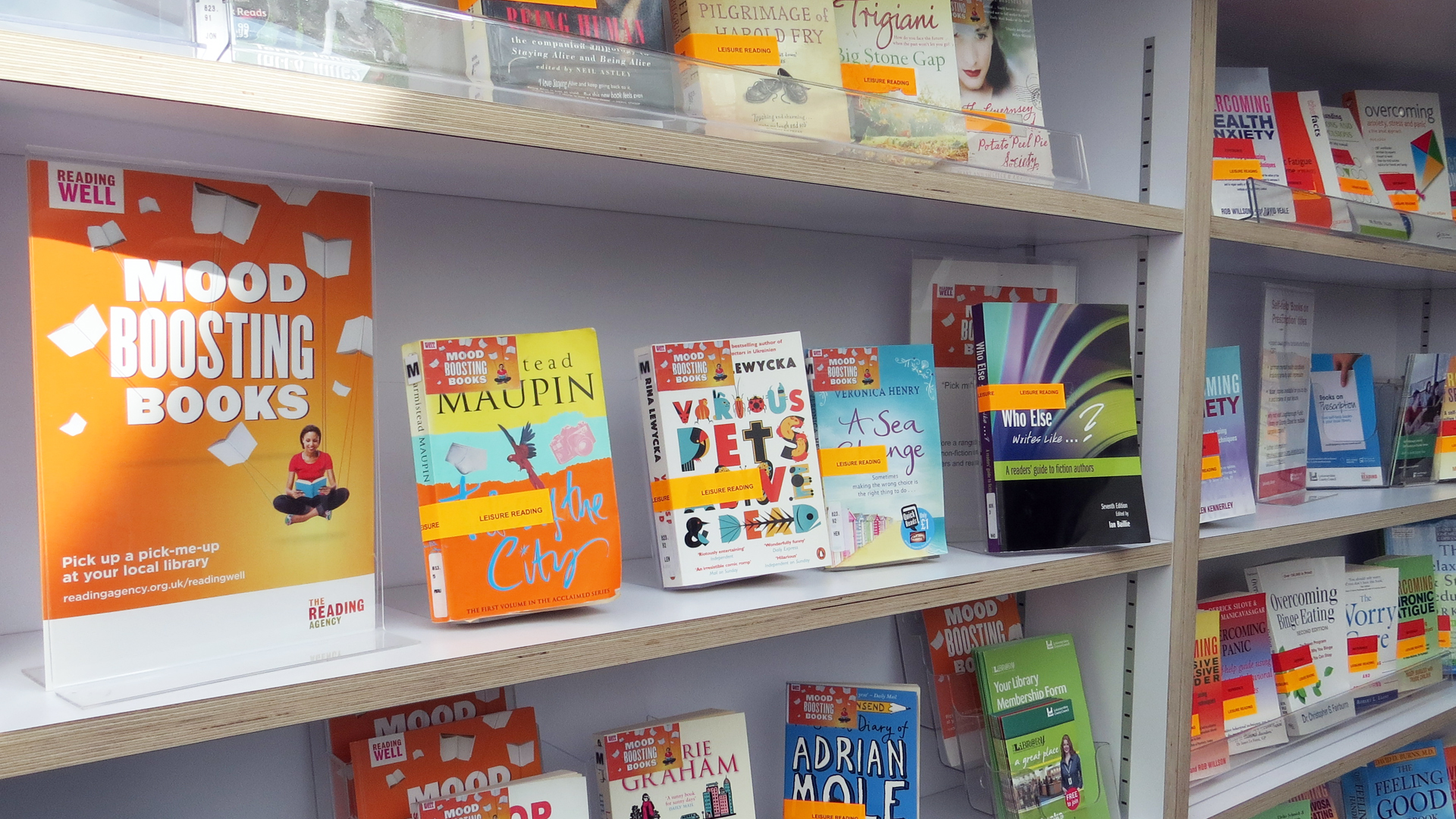 As today is World Mental Health Day, and with the weather turning nasty and the nights drawing in, what better time to remind you about our range of Books on Prescription and Mood Boosting books up among the Leisure Reading section on Level 4 to help give you a bit of a boost for the start of term.
Reading Well Books on Prescription is a scheme providing self-help reading based on cognitive behavioural therapy (CBT) for adults for a range of common mental health conditions including anxiety and depression. These titles can now be accessed from the University Library. Reference copies of most of the books in the scheme are located in the Leisure Reading Collection on Level 4. If you'd prefer to borrow a copy, multiple loanable copies are available from Leicestershire Public Libraries. Loughborough's public library is located on Granby Street in the centre of town, right next to the park.
Alongside the Books on Prescription titles sit the aptly-named Reading Well Mood-Boosting books, an intriguing range of uplifting novels, non-fiction and poetry. The Mood-Boosting titles have all been recommended nationally by readers and reading groups.
World Mental Health Day is a day for global mental health education, awareness and advocacy, first celebrated in 1992. It's an initiative run by the World Federation for Mental Health, a global mental health organization with members and contacts in more than 150 countries. Every year it highlights a particular mental health theme, with this year's theme being "Living with Schizophrenia".
To find out more, visit the World Mental Health Day site here:
http://www.mentalhealth.org.uk/our-work/world-mental-health-day/