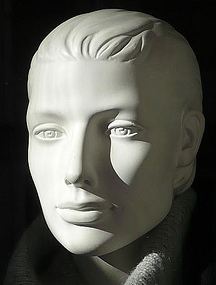 A new website has utilised state-of-the-art police identi-kit technology to recreate the faces of famous literary characters using the authors' own descriptions of them from their novels.
The Composites helps bring to life such characters as Tess of the d'Urbervilles, Humbert Humbert from Nabokov's Lolita, and Lisbeth Salander from The Girl With the Dragon Tattoo. The site's creator, artist & musician Brian Joseph Davis, also invites visitors to suggest characters to be re-created.
The Library owns copies of many of the novels from which these images have been derived, including Lolita, Tess of the d'Urbervilles and The Girl With the Dragon Tattoo. Why not have browse among the novels under our Leisure Reading tag on Library Catalogue Plus and see if there any characters you'd like to see immortalised on the site…?
Face image copyright jorgevr, reproduced under CC Licence from Flickr.