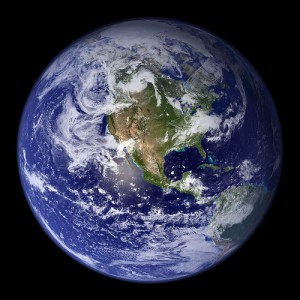 Google Maps upgraded itself with some new features this week, allowing users of mobile technology for the first time to be able to journey all over the planet from the comfort of… where ever!
New image rendering techniques have also been applied to the software, enabling browsers to see and visit whole towns and cities in vivid 3-D.
They've also introduced Street View Trekker, a wilderness version of their highly popular street-level system, that enables users to visit newly digitally mapped areas that were previously far off the beaten track, such as the Grand Canyon.
If cartography and geography is your thing, Google Maps isn't the only resource available. The Library has access to Digimap, a collection of EDINA services providing maps and map data, including Ordnance Survey maps, which can viewed either online or via appropriate software such as CAD. Why not take the trip…?
Planet Earth image courtest of woodleywonderworks, reproduced under CC License from Flickr.