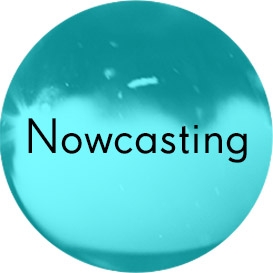 Join the Radar Team this Sunday afternoon (23rd March) for a unique meteorological fair to celebrate the launch of Nowcasting, a programme of new artist commissions responding to the weather station on campus.
Taking place on World Meteorological Day, the event will feature artist's projects, refreshments and a range of family friendly experiments and demonstrations, from simulating weather conditions using domestic appliances to the use of food as a biosensor to map air quality.
Nowcasting will take place between March to October 2014, presenting a series of interventions that connect ideas around meteorology, climate change and forecasting. Informed by the research of Rob Wilby, Professor of Hydroclimatic Modelling within the Geography Department at Loughborough University, the programme considers ways in which we can understand and interact with the phenomena of weather and the role that artists can play in bridging scientific thinking with everyday behaviour.
The event kicks off at the Loughborough University Weather Station (just opposite the Library) at 1pm this Sunday and will close around 4pm. Admission is FREE.