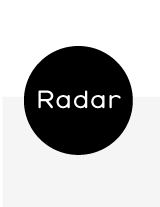 Radar, the University Arts program, is beginning a series of workshops next Monday which will develop a dialogue around the changes in weather and climate that we are now seeing.
If you are a resident of Loughborough or a student or staff member at the university and have experienced the way that the climate has affected the environment, the National Forest, your garden, allotment, farm or even just the trees on the streets then we would be very interested in working with you to see how we can mark and record these changes. The sessions will include opportunities to work with leading climate scientists and an excursion to the university woodlands.
The workshops will be held on the second Monday of every month between May to September 2014 (12th May, 9th June, 14th July, 11th August & 8th September) in the Loughborough University Arts Project Space in the Edward Barnsley Building, from 5.30-7.30pm.
You can book your place for the May workshop here and the June one here.