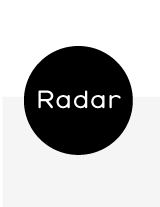 This Wednesday, 30th April, Radar will be launching an innovative new exhibition down at the Design School.
Cécile B. Evans focuses on how contemporary society values emotion: its production, hierarchy and representation within culture. She often sources material from fields such as science, film or the internet, and is interested in building structures with no hierarchy.
For this exhibition, Cécile will be presenting a new two-part work that incorporates both sculptural and video elements, involving 3D printed sculptures which will be presented in coordination with a video featuring three objects – a comb, a screwdriver, and a pair of scissors – animated to carry out a series of choreographed gestures that imply they are being pushed to their limits.
How Happy a Thing Can Be is a co-commission with  the Wysing Arts Centre. The work has been informed by the design tool Real People, developed by Dr Samantha Porter, Senior Lecturer at Loughborough Design School. Cécile has worked in collaboration with Cay Green to design the objects and been assisted by students Craig Parr and   Courtney Taylor.
The exhibition is launched on Wednesday evening at 5pm. It will then be open to visitors daily between 9am-5pm until Friday 9th May. Please note, however, that the exhibition will be closed during the Bank Holiday weekend (Saturday 3rd May – Monday 5th May).