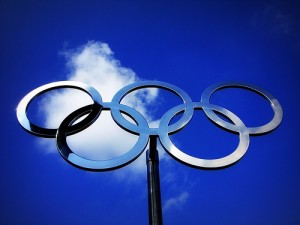 The 2012 Olympics lit up the nation and provided Loughborough with a chance to show off the University's well-deserved reputation for sporting achievement. With the news that Loughborough will shortly be opening a London campus on the Olympic site we know that there will be a tangible, physical Loughborough presence which will outlast the Games.
But what of the wider legacy of the games? A recent blog entry by CABI discusses the London Legacy and, as the final paragraph states, provides links to over 100 papers on the subject from the Leisure Tourism database.
Leisuretourism.com (Leisure and Tourism database) has been providing abstracts to articles and reports on the subject of sport, leisure, tourism, travel for over 30 years and is freely available to Loughborough members by visiting the Library Catalogue  and searching for leisuretourism from the Select Databases link. In addition to the custom search on the London Legacy why not try out the database for a search of your own? And while you are there, take a look at the e-books which are available to Loughborough members.
Other databases you may be interested in for articles on the London Olympic Legacy include SPORTDiscus and Business Source Complete – also available from the Select Databases link of the Library Catalogue.
Olympic rings picture reproduced under CC License from Flickr (courtesy of  spcbrass)