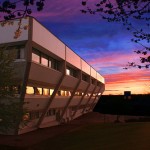 The next renewal reminders (Courtesy notice) for staff & researchers who have borrowed long loan books from the Library are due to be sent out on Monday 4th February 2013 for all long loan items that are due for return on 8th February 2013.
If you want to beat the rush, it is possible to renew your books now until 28th June 2013, either by logging on to the catalogue and renewing them online or by emailing the Customer Services Manager. M.S.Cunningham@lboro.ac.uk
For anyone who is not sure how to renew books online, we have prepared a short video with instructions.
Please note, if you have already renewed your long loan items, you will need to bring them back to the Library, return them on the self-service machines and reissue them to yourself, as staff and researchers only have one unseen renewal online.
Please ensure that you check your account and renew / return any items on or before the 8th February 2013 to ensure you are not fined for late returns. If you have any queries about your account, please ensure you contact the Library so that we can resolve an issues before any fines are charged.