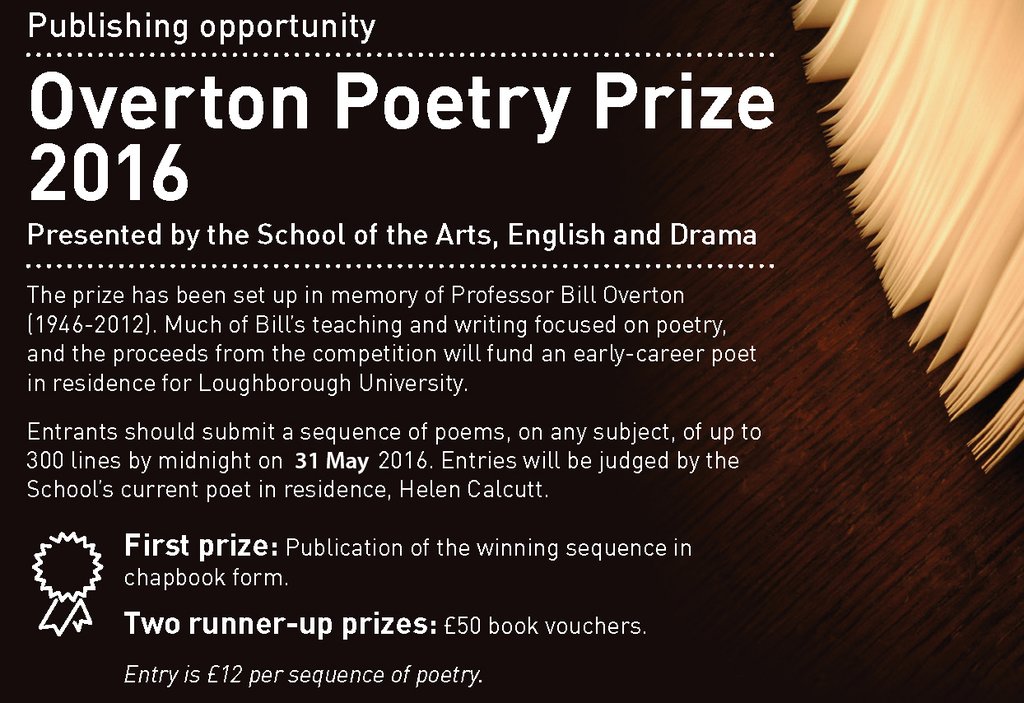 In memory of Professor Bill Overton (1946-2012), the School of the Arts, English and Drama offers this prize for a sequence of poems on any subject, up to 300 lines, which will be judged by the University's own poet in residence, Helen Calcutt.
Much of Professor Overton's teaching and writing was on poetry, and the proceeds from this competition will fund an early-career poet in residence for Loughborough University. It is hoped that this poetry prize, set up in Professor Overton's memory, will  contribute to the creative life of the School, and the experience of its students.
Entries and payment of fee (£12 per sequence of poetry) can be made by clicking this link: https://store.lboro.ac.uk/myaccount/?modid=2&compid=1
Hard copy entries must be accompanied by a cheque to: Overton Poetry Prize, FAO: Roxy Winterborne, NN0009, School of the Arts, English and Drama, Martin Hall, Loughborough University, Loughborough, Leicestershire, LE11 3TU.
Closing date for the competition is Tuesday 31st May 2016.