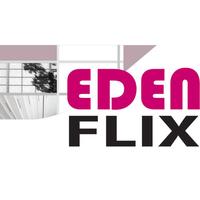 Next Wednesday, 18th February at 3pm the Design Studio in the Keith Green Building will be hosting another hard-hitting social documentary as part of the Eden Flix series.
Four Horsemen is the debut feature from director Ross Ashcroft which reveals the fundamental flaws in the economic system which has brought our civilization to the brink of disaster.
The film pulls no punches in describing the consequences of continued inaction – but its message is one of hope. If more people can equip themselves with a better understanding of how the world really works, then the systems and structures that condemn billions to poverty or chronic insecurity can at last be overturned. Solutions to the multiple crises facing humanity have never been more urgent, but equally, the conditions for change have never been more favourable
Eden Flix are a series of highly acclaimed, thought-provoking and inspirational documentaries on issues related to engineering, design and social consciousness sponsored by the Centre for Engineering and Design Education (CEDE) as part of the Engineering and Design Educators Network (EDEN) series of events.
Screenings are free for all Loughborough students and staff, but booking is necessary. To do that, visit this link:
https://www.eventbrite.co.uk/e/eden-flix-screening-four-horsemen-tickets-13414020697