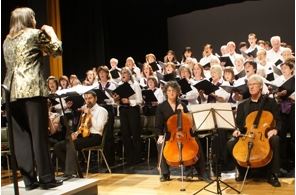 Christmas is coming, so why not get into the festive spirit with Loughborough University Arts own Xmas goody selection box this December.
The campus festive season begins next Monday 2nd December from 5.30pm with a special carol service organised by Chaplain Service, the Alumni Association, the Student Union, Open Heaven and the Loughborough Salvation Army Band, which will take place around the fountain in front of the Hazelrigg and Rutland buildings. Mince pies and mulled wine will be served and all staff and students along with their families are welcome.
Then a bit later on that evening why not pop across to the Student Union's Cognito Bar where Speech Bubble, Loughborough's renowned open-mike poetry jam, will be taking place at 7.30pm (students free, £3 at the door for everyone else). Performance poets Jess Green and Polar Bear will be headlining the evening, supported as usual by the very finest student poets Loughborough can offer.
The next day, Tuesday 3rd December at 1pm, best-selling author and former CERN physicist Simon Singh lifts the lid on the hidden maths in the popular American cartoon show with a lecture based his book The Simpsons and their Mathematical Secrets. Organised by the Department of Mathematical Sciences, Singh will talk about the book and use The Simpsons (and its sister show Futurama) to bring to life some of the most intriguing and meaningful mathematical concepts in his typically entertaining, accessible and compelling style. The event is open to the public, but pre-booking is essential.
The following evening (Wednesday 4th December) the University Choir will be performing a Christmas special in the Cope Auditorium from 7pm. Celebrate the season with Charpentier's Messe de Minuit music for Christmas Eve based on French Christmas folk songs, and enjoy a performance by the String Orchestra. Ticket details available here.