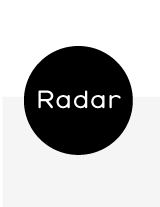 Radar, the University's contemporary arts programme, gets the new term under way with a new European-themed project running throughout October which will interest artists and students of European history and politics alike.
'Welcome to European Union' is an exhibition of photography, video and works on paper which examines the transformations that have taken place in the newly created borderland areas between Narva in Estonia and Ivangorod in Russia. As new EU lines have been drawn on a map the public spaces 'inbetween' the borderlands are contested and new rules and regulations applied, redefining the physical and social boundaries, and reshaping communities. It's been developed as an interdisciplinary cultural project by the sociologist Alena Pfoser and artist Eva Engelbert, with participation and contributions from the photoclub 'Narva', Estonia, and opens tomorrow (Tuesday 8th October) daily between 10AM-4PM  in the LUA Project Space in the Edward Barnsley Building (next to the Cope Auditorium in the campus's East Park) and runs through until Friday 25th October. Admission is free.
Accompanying the exhibition on Friday 18th October, also at the LUA Project Space, is a day-long symposium of presentations and discussion, European Borderscapes, exploring the reconfiguration of European borders after the fall of the Iron Curtain and Eastern enlargement, and how rather than dissolving, the number of borders has multiplied and become more differentiated. Alena Pfoser has programmed the event in collaboration with the CulCom Research Group and has been financially supported by Radar, the Graduate School Research Culture Fund and Loughborough University's Department of Social Sciences. This event is also free, but booking is required via this link.
For further information, visit the Loughborough University Arts page here.