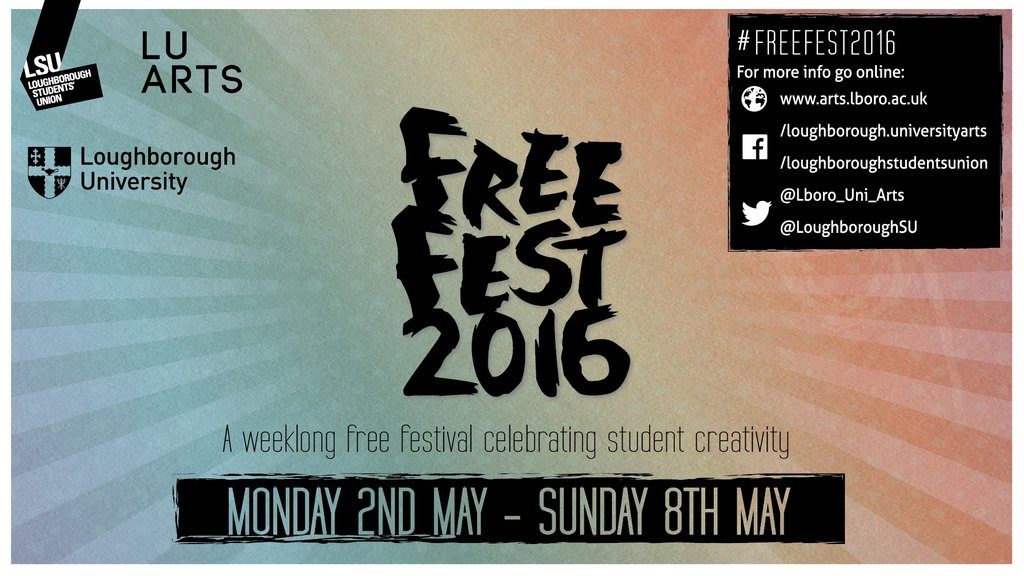 Don't want to be stuck in the Library revising this Bank Holiday? Then why not spend the day down at the Student Union for Freefest 2016 and listen to great music instead!
Listen to music by local bands and acts, join in at the acoustic stage or get raving at the DJ arena! During the day as well student circus society Fever will show off their talent and you can even join in to learn some skills yourself! Pole Fitness and LSU Break Dance will be taking care of the dance performances for the day, with a guest appearance by the Nottingham Portland Underground Pandas for a chilled out break dance jam in the sun.
Add to this a charity beer and cider festival, a student art sale and a vintage fair and there's no need to spend the day anywhere else than at the LSU. If we weren't open, we'd all be down there as well!
This event is just the start of a weeklong of amazing activities, so please have a look at the full programme below and join in with more events this week.