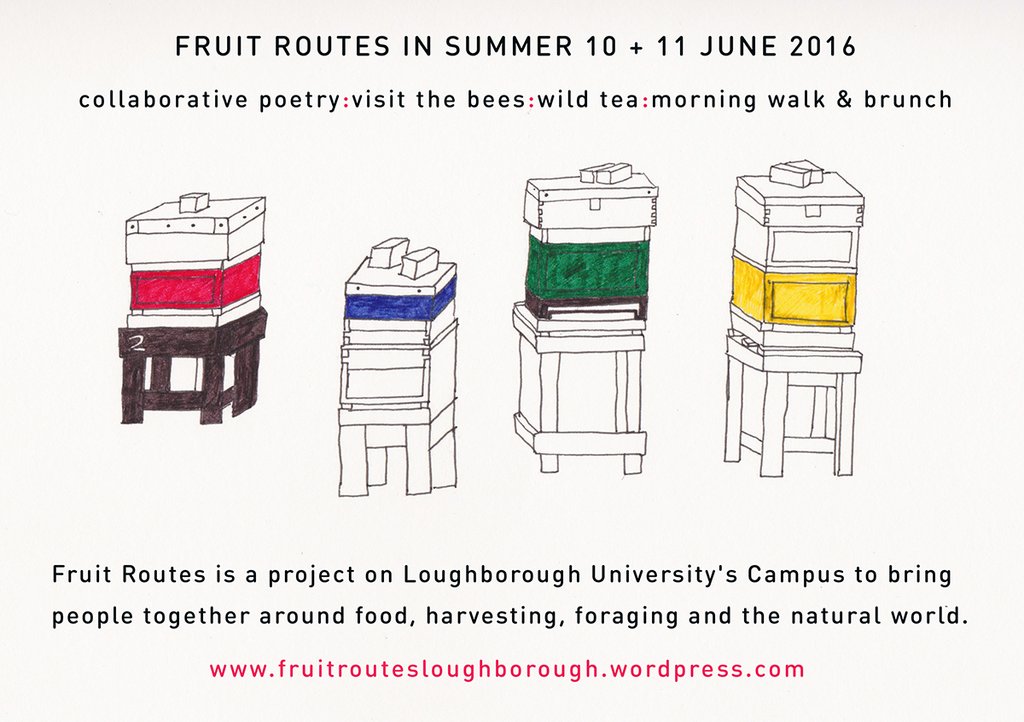 Fruit Routes,  the University's artist-led project designed to bring people together on Campus around themes of food, foraging and the natural world, are delighted to be hosting their first Renga on the campus on Friday 10th June.
Renga is a 1000 year old Japanese form of collaborative non-narrative poetry made up of a series of short linked verses. The process of writing a renga is a shared creative experience open to all. The renga welcomes absolute beginners (age 8 +) as well as experienced writers.
Renga is a frame that binds people, landscape and seasons. It is led by a master poet, who holds the map, and a host poet.   Joining the Fruit Routes renga will be local artist, cultural forager and poet Little Onion (Paul Conneally) and Kerry Featherstone (Lecturer in Creative Writing, Loughborough University).
Over the four hours of the event participants will experience the rhythm of writing, reading, listening, the silence and sound that is renga – and tea!.
The event is free to attend but registration is necessary. To do that, and for more information about the event and the Fruit Routes initiative, visit this link:
https://www.eventbrite.co.uk/e/fruit-routes-renga-tickets-25313928642?aff=eac2