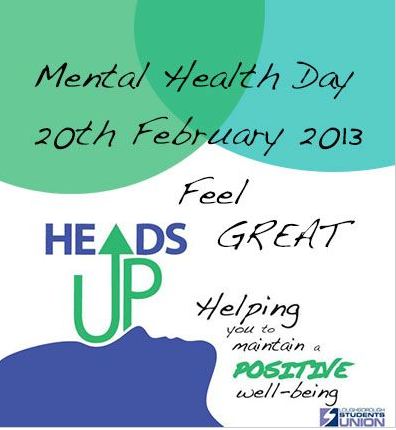 Today is national University Mental Health & Wellbeing Day, and to mark the occasion Student Support Services are running a special photographic event across campus.
Loughborough HeadsUp will be running a photo competition promoting the following 5 Action Happiness words:
G reat R elate E xercise A ppreciate T ry Out
Volunteers will be out in force with props and goodies for you to have your pictures taken with and these pictures will be available via the Committee's Facebook and Twitter pages. One picture will be randomly selected to win a fantastic mystery prize, and the photos may also have the chance to be entered into the National Mental Wealth UK photo competition.  
University Mental Health & Wellbeing Day is an annual event to promoting student mental health. To find out more about it, visit their website here: