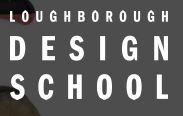 The Loughborough Design School will be holding its annual Degree Show this month in the School's exhibition space.
The event is an opportunity to see the final year project work from the School's Industrial Design & Technology BA, Product Design & Technology BSc, Ergonomics (Human Factors Design) BSc and Design Ergonomics BSc students who will graduate this summer.
The show starts on Friday 10th June and runs until Tuesday 14th June and is open 10am – 4pm daily. Entrance is free.