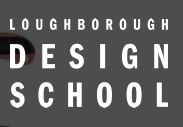 Loughborough's Design School will be opening its doors on Friday to an exhibition of some of this year's work.
This event sees all of the School's finalist undergraduate students come together to exhibit their final projects. On show will be a range of prototype designs, project abstracts and information about the students and their individual projects. It is also a fantastic opportunity to meet the students face to face and gain an understanding of their inspiration, ideas and innovations.
This year the show will feature work from all of the undergraduate finalists for the very first time, including Design Ergonomics and Ergonomics (Human Factors Design) students.
The event is open to the public from the 12th – 15th June, with a free schools event planned for the 12th June and a business day planned for the 16th June. Tickets are not required for public sessions, but booking is necessary for the schools event and business day. Visit this link to find out more.