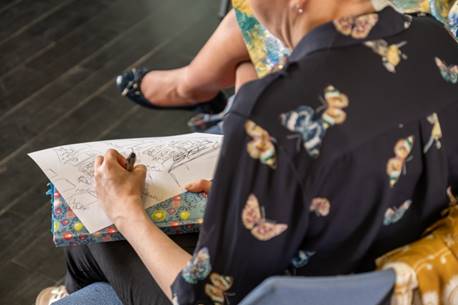 LU Arts Creative Writing evening class is back again in 2019 for another series, which is designed to hone your creative writing skills in any form. During this 10 week course, you will learn how to develop characters, utilize senses, create dialogue that will develop character and so much more. Their experienced tutor will focus on fiction but will be able to adjust course content to cover your particular writing needs!
"I loved the creative writing classes, particularly the variety of exercises and the balance between being encouraged to read work out and there not being any pressure to do so. Marianne was very encouraging and created a laid-back, inclusive atmosphere. The exercises she suggested helped me to think about my writing in different ways – the 'crusty mustard'(!) exercise was especially useful in helping me to stop procrastinating and start writing something I could work with." – Class Attendee (2018)
Places are now on sale and cost £50 for students and £100 for staff and the general public. To book classes, please follow this link: https://store.lboro.ac.uk/short-courses/lu-arts-lua/art-classes
The class will run every Wednesday evening 7-9pm from 9th January until 13th March 2019.