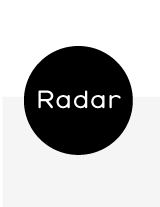 Radar, Loughborough University Arts, the Design and Emotion Society and international innovation agency DesignThinkersGroup have teamed up to offer an afternoon workshop, Evoking Emotion, this Friday, 13th June, that will examine experience driven design.
This free event is aimed at design professionals, artists and academics, who are interested in creating emotional connections through objects and experiences. It is a great opportunity to network and share ideas.
Three speakers will share their research and outputs generated as part of Product Pleasure, a programme of artists' commissions exploring how products can create sensorial, emotional and meaningful experiences.
Commissioned artist Cécile B. Evans will reflect upon How happy a Thing can be, a new sculptural and video based work informed by the research of Dr Samantha Porter, Senior Lecturer at Loughborough Design School.
Designer and researcher Mark Selby will share his research investigating ways that material objects might shape our engagement with personal experiences.
Game designer Holly Gramazio will draw upon her experiences of making work for public spaces, exploring the intersection of game design with other cultural forms.
The event begins at 1pm and closes at 5pm. It will be followed by drinks and a light buffet in which speakers and audience can carry on the conversation.
Places for this event are limited and should be booked online.