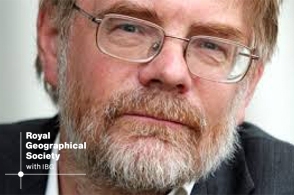 Loughborough University Arts in association with the Royal Geographic Society are hosting a special talk with an environmental theme at the LU Arts Project Space at the Edward Barnsley Building on Tuesday 10th February.
Land is suddenly a scarce resource. African plains, Asian paddy fields and South American jungles are being snapped up. In his lecture, Fred Pearce, journalist, author and environmental consultant at New Scientist, discusses who are the grabbers and who the victims.
Fred Pearce has reported on the environment, popular science and development issues from 64 countries over the past 20 years. He specialises in global environmental issues, including water and climate change, and is the author of popular books including 'When the rivers run dry: what happens when our water runs out?' and 'The landgrabbers: the new fight over who owns the earth', which will be the topic of his 10 February lecture.
The talk begins at 5.45pm and should be finished by 9.30pm. The event is free, but booking is necessary as space is limited. To do that, visit this link:
https://www.eventbrite.co.uk/e/fred-pearce-the-landgrabbers-tickets-14662003447