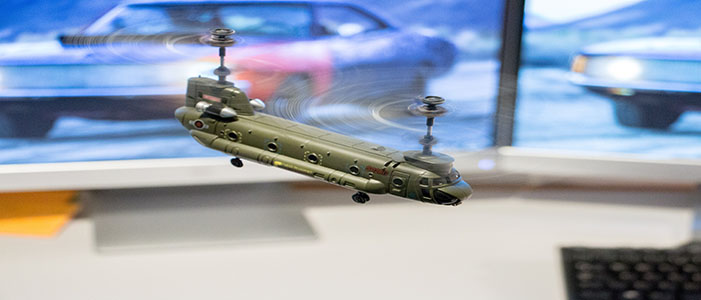 Where i work with Emma and Dominic
This series of blog posts takes an insider look at the workspaces of Loughborough Design School's final year students. Inspired by Design Milk [www.design-milk.com/column/where-i-work] it offers a unique insight into the personalities and lives of our designers.
---
Name: Emma Flynn
Course: Industrial Design and Technology BA
Final Year Project Title: Independent activities of daily living device for those living with mild to  moderate Dementia.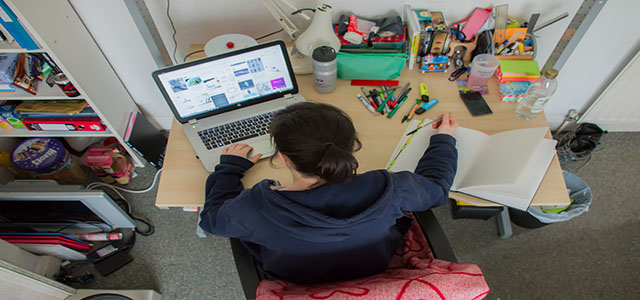 "It's an organised mess – I know where everything is on my desk. I'm really into putting things up on the wall as well. I have to organise my time."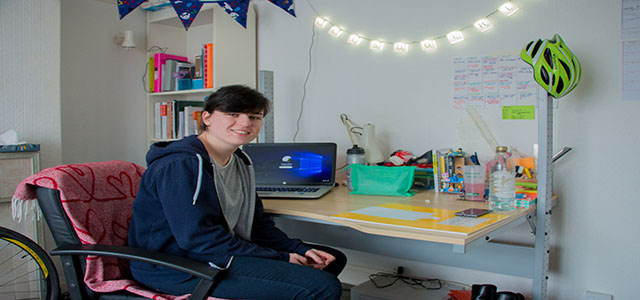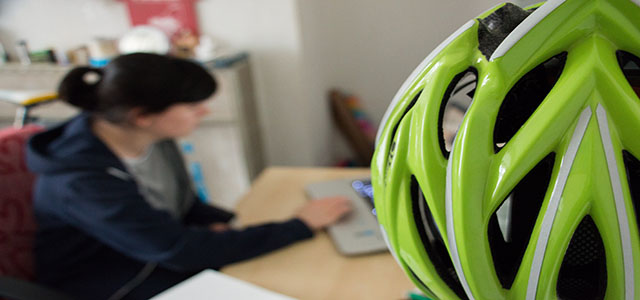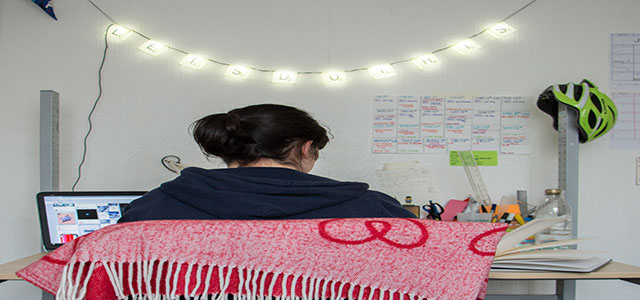 "I got that for my birthday and it's meant to be a personalised lego person. I have lego everywhere. I got that when I went to Denmark."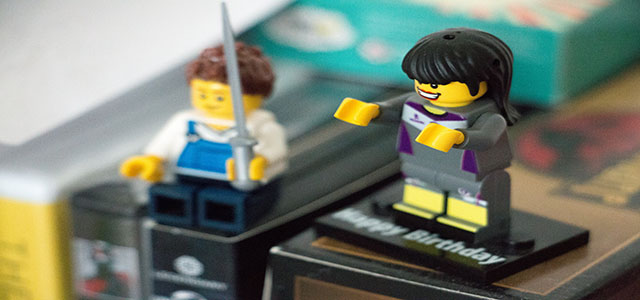 ---
Name: Dominic Hensman
Course: Industrial Design and Technology (BA)
Final Year Project Title: Braille learning aid for the visually impaired.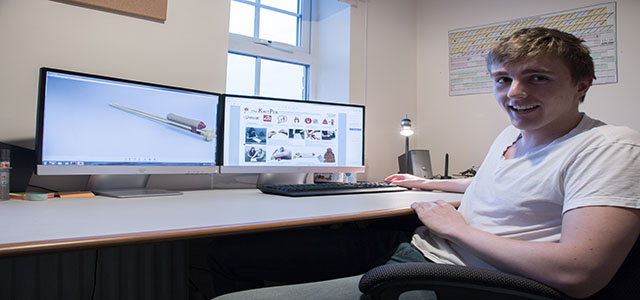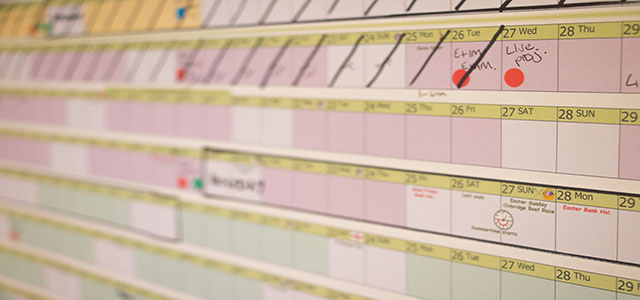 "I think you've got to be organised. So now I can look at that and it's quite easy to see it like that. It's quite useful, I think that's probably the best £8 investment I've made this year."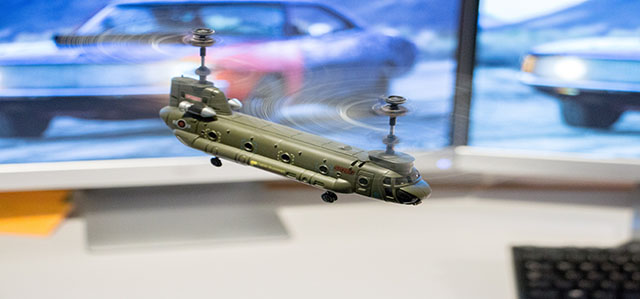 "I use it maybe once an hour. I'll fly it for five minutes just to take my eyes off the screen and stop myself getting a headache."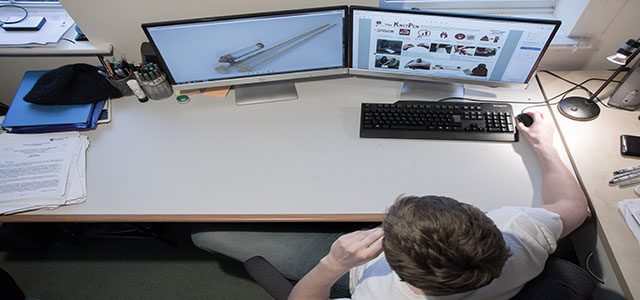 Photographed and Edited by Mitchell Leigh, Ellie MacLeod and Hannah Revie
---
This post was brought to you by the School's Exhibitions Team.  This team is made up of volunteer final year undergraduates who are working with staff from the School to prepare the annual Degree Show and New Designers exhibitions.
All content has been written, edited and captured by this student team.
---
Loughborough Design School Degree Show
10 – 14 June 2016
10am – 4pm daily
Year 12 schools event 10 June –  contact us to book your place.
Business event 14 June 14:00 – 17:00 – contact us to book your place.