Interview with the LDS Technical Instructors: Richard Myatt
The technical instructors are the unsung heroes of the Loughborough Design School. There are three main workshops housed within the Design School and today focuses on fabrication workshop technical instructor Richard Myatt.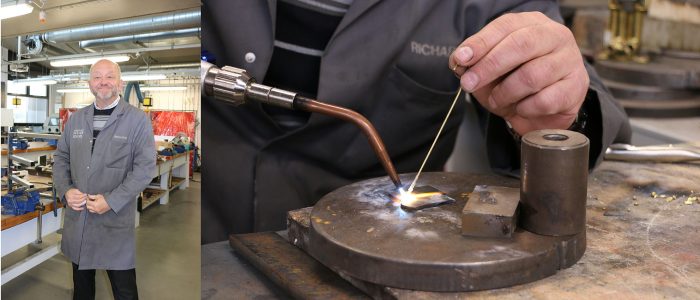 What did you do before coming to Loughborough Design School?
RM: I taught fabrication at Loughborough College.
How long have you been at Loughborough Design School?
RM: Four years this September
What is your favourite part of the job?
RM: The students!
What is your favourite memory?
RM: It's all been great honestly! I can't pinpoint an exact moment.
What is your opinion on this year's finalists?
RM: They've all been great! This year is special to me, as these are the first students I have had come all the way through that I've seen from day one – when you were all shy!
What are your top tips for the finalists entering the big wide world?
RM: Get some experience under your belt! Don't underestimate what you've actually learnt. You may not appreciate how much you've changed over these past four years. You've been on a journey and learnt a lot!
---
This post was brought to you by the School's Exhibitions Team.  This team is made up of volunteer final year undergraduates who are working with staff from the School to prepare the annual Degree Show and New Designers exhibitions.
All content has been written, edited and captured by this student team.
---
Loughborough Design School Degree Show
10 – 14 June 2016
10am – 4pm daily
Year 12 schools event 10 June –  contact us to book your place.
Business event 14 June 14:00 – 17:00 – contact us to book your place.