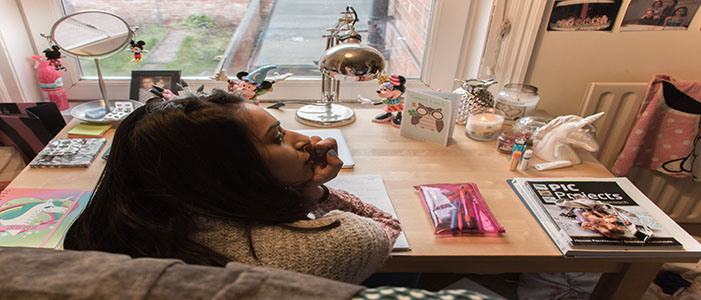 Where i work with Mitch and Ayesha
This series of blog posts takes an insider look at the workspaces of Loughborough Design School's final year students. Inspired by Design Milk [www.design-milk.com/column/where-i-work] it offers a unique insight into the personalities and lives of our designers.
Name: Mitch Leigh
Course: Industrial Design and Technology (BA)
Final Year Project Title: Facilitating innovation within the creative workspace.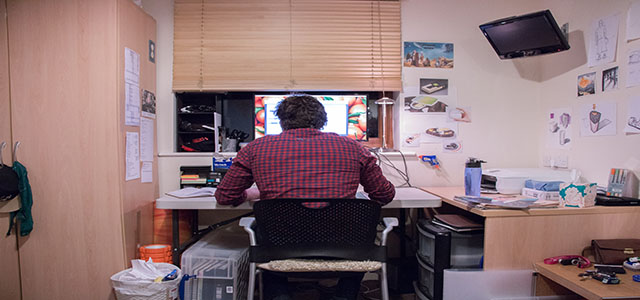 "I like having things that I can be easily inspired by, so I like having lots of things on the walls. This is all stuff I've just done because it's quite nice to do creative things which aren't part of the course."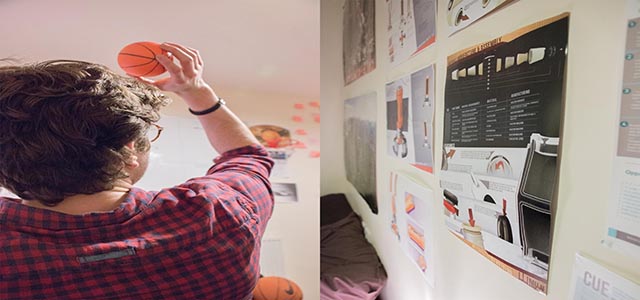 "I've stuck up previous projects, not because.. well some of them I'm proud of, but mainly so I can better myself. It's something to aim for."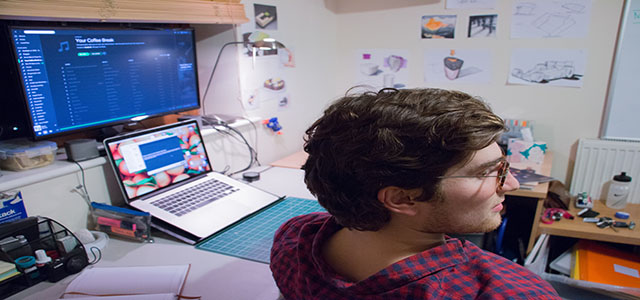 ---
Name: Ayesha Parmar
Course: Product Design and Technology (BSc)
Final Year Project Title: Reducing the risk of rape for women in rural India who defecate in the open.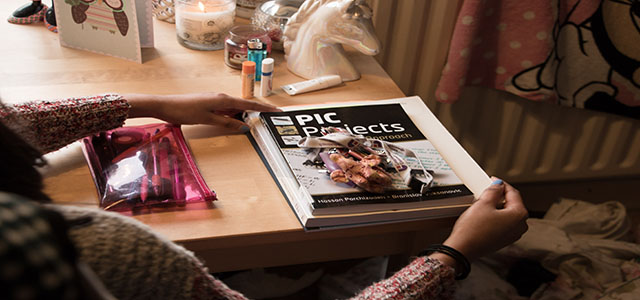 "I think I'm neat. Messy is too stressful… to be fair, a good organised desk always makes you feel better."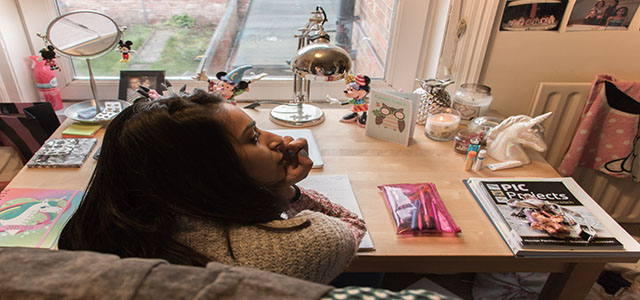 "I always have to have a diary next to me… I like to plan my days in it. That's probably the only thing I take everywhere."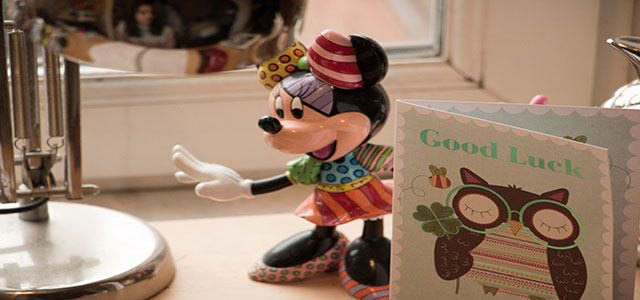 Photographed and Edited by Mitchell Leigh, Ellie MacLeod and Hannah Revie
---
This post was brought to you by the School's Exhibitions Team.  This team is made up of volunteer final year undergraduates who are working with staff from the School to prepare the annual Degree Show and New Designers exhibitions.
All content has been written, edited and captured by this student team.
---
Loughborough Design School Degree Show
10 – 14 June 2016
10am – 4pm daily
Year 12 schools event 10 June –  contact us to book your place.
Business event 14 June 14:00 – 17:00 – contact us to book your place.