Written by Ursula Davis – Doctoral Researcher
March 2nd – 5th 2020, saw the first (of many more, hopefully!) Doctoral Researcher Wellbeing Weeks. Organised by the Doctoral College, the purpose of this week was to not only promote doctoral wellbeing but to also deliver pragmatic sessions on how we could all elevate our wellbeing. A variety of sessions were put on across the week, some sessions for research students, some for supervisors and many for both.
Needless to say, I made little traditional progress, on my PhD research that week. Simply because I took full advantage of this week, I attended so many great sessions it's hard to pick my favourite. From learning Macramé, to listening to Dr Andy Cope discuss how we can all be a little bit more brilliant, there was something for everyone across the sessions.
As doctoral researchers we all hear about how lonely and isolating this process can be, but this week enabled us to get together with other students and start to learn how to take better care of ourselves. My week began by making a Macramé plant hanger, getting creative and using my hands was a welcome break from sitting around all day reading and writing, and plus I have a beautiful handmade plant hanger to showcase at home! Being a brilliant researcher was another of my favourite sessions where Dr Andy Cope introduced us to positive psychology and showed us how our thoughts create our feelings and that we can all be a bit nice to ourselves. There was nothing drab about this session, Dr Happy really invited us to evaluate our own internal dialogue. Another hands-on session, LEGO serious play, asked participants to be a little creative, and to explore how LEGO can be used to model our own sense of wellbeing. It was wonderful to see how a simple 'toy' could bring out someone's creativity whilst also providing a critical evaluation of their wellbeing.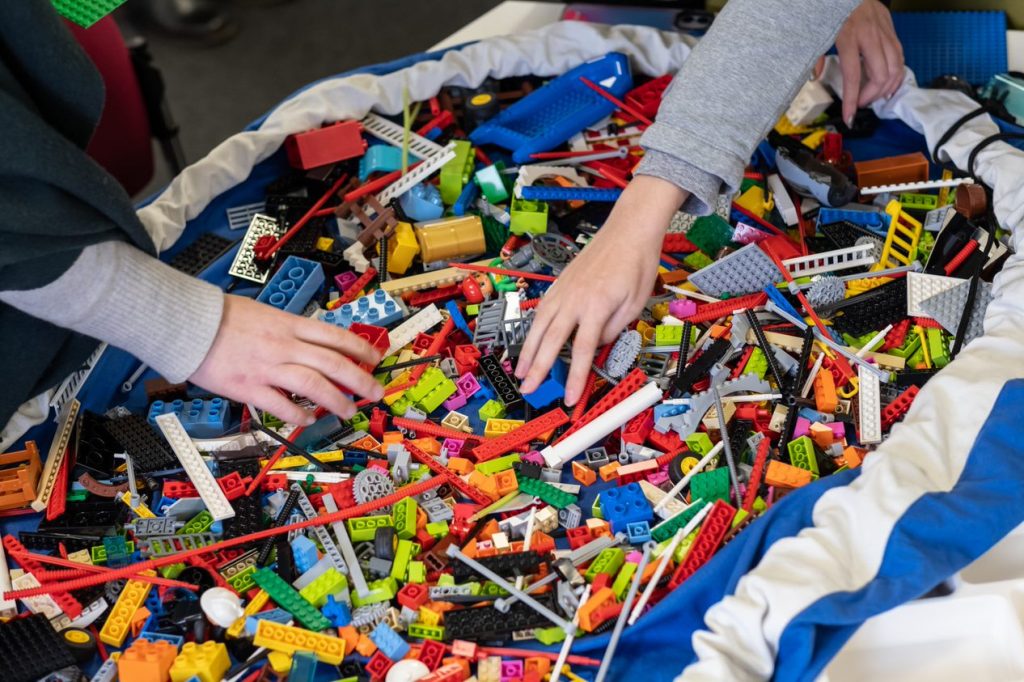 As the week went on, I was more and more excited to promote my own wellbeing as well as encourage others to take stock of their own. We live in such a fast-paced society and we easily forgo the necessity to stop and check in with ourselves. Self-care and wellbeing have become my personal buzzwords, and now I am armed with a toolkit to make sure I am actually caring for my wellbeing. The final sessions of the week I attended were mindfulness for study and how to be assertive. The former explored several mindfulness techniques that can be applied to tasks such as reading and writing. The thing I love about mindfulness is that it is such a simple tool that draws you in to the present moment and asks you to focus on that moment rather than the past, or the future, or the distractions around you. Assertiveness is not a trait I lack, but it is a trait I wish to display more of in during my PhD journey. In this session we were introduced to what is assertiveness and how important it can be for shaping our daily lives.
And that was only the session I attended! There were so many more great sessions I wish I could've attended covering nutrition and financial management, getting creative through illustration and more. This week I shared many laughs with colleagues, I learnt a lot about my own internal self, and I expressed my creativity. Everyone I engaged with was keen to see wellbeing of all a top priority and I can only hope this is the first of many wellbeing weeks to come.
A little reflection on my wellbeing learnings during the pandemic.
Now, more than ever it's important to look after our wellbeing. For me this has meant practising mindfulness that little bit more. Whether I'm taking note of my feelings in my daily log, or stopping to appreciate the little moments of calm on my daily walks, I'm paying attention to the moment. That's not to say I haven't struggled in this time, but with some of the tools I gained from wellbeing week I'm able to recognise when I need to stop, reset, and restart. I have loved keeping my gratitude journal and I would highly encourage anyone to start, you won't believe how much of a difference writing three things you're grateful for every day can lift your spirit and perspective.
*****
If you attended the Doctoral Wellbeing Week and would like to write a blog post about your experience please get in touch with Dr Katryna Kalawsky in the Doctoral College.
Also, some recorded sessions from the week are available on the Doctoral College's Online Developmental Portal.