Advice from The Interns: Marketing and Advancement Internships
We're looking for motivated and talented Loughborough University graduates, final-year students or placement students to join our award-winning Marketing and Advancement team at a top 10 UK university.
Does this sound like you? Well, before submitting your application, we asked our current interns to give you their top tips for applying for a role, a brief overview of their current internship, and what they'll take away from this incredible experience.
Wiktoria Betlejewska
BA Politics and Internal Relations
Alumni Engagement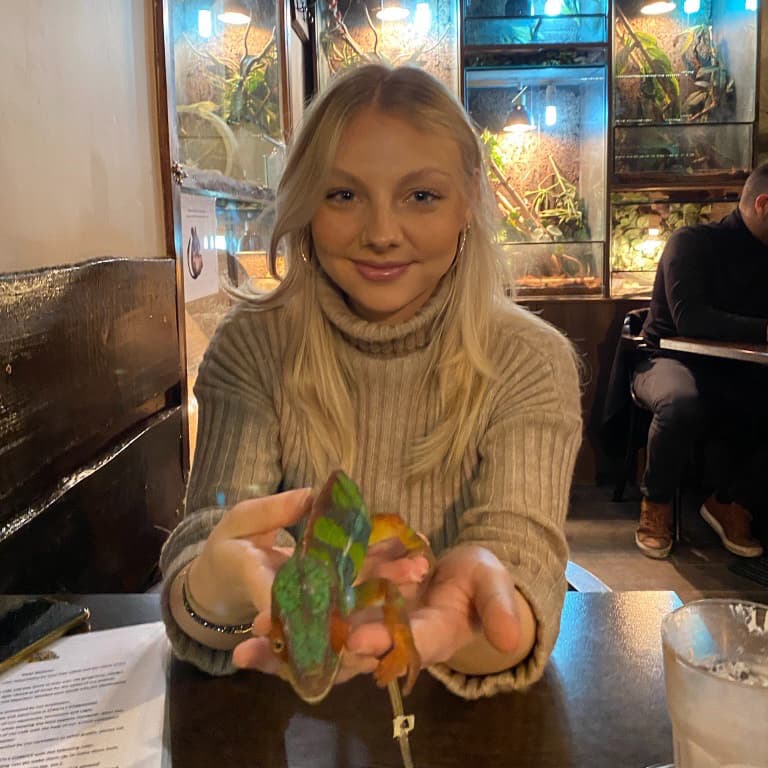 What's your role like?
My role as the Alumni Engagement Intern has taught me a range of different skills and provided me with exciting opportunities and a dynamic work environment. My daily tasks include but are not limited to; working on a database, assisting with administrative tasks and daily queries from alumni, writing news stories about our alumni and their achievements for our social media channels and assisting in the delivery of communications and social media content. This internship gave me the chance to learn an array of new skills in an energetic environment.
Top tips for applying
One of my top tips for applying for this internship would be to show your enthusiasm both about the role and Loughborough itself. Another tip which I think is extremely important is to cater your CV and Cover Letter for the role that you are applying for, this also extends to any other applications as it shows your commitment to the position and displays tailored skills to where you are applying. I would advise against not putting skills that may seem obvious into your application. Although it is important to keep your application concise, it should also be a good reflection of your overall skill set.
A lesson you will take away from this year
One key lesson that I will take away from my placement year is to take on different opportunities and experiences. As the year goes on, you will have the chance to help attend various events and assist with different things happening around the University. Taking part is super important as it takes you out of your comfort zone from your everyday job and provides you with additional skills outside of your usual role. Opportunities like this were a massive help to my character growth as they built up my confidence and made me a more proactive and involved individual. In addition to this, they are a chance to try out different tasks and get a grasp of your likes and interests within the professional world.
Most memorable moment
Some of my most memorable moments from this placement include the opportunities I have had to interact with our alumni. Throughout this placement, I have had a chance to meet with a variety of Loughborough alumni in many different settings including Rahul Mandal when he visited the university for a book signing and at other events. These moments were particularly special as they allowed me to speak to a variety of people who have graduated from Loughborough about the different career and life paths they have experienced after university as well as having the opportunity to hear alumni share their interesting stories.
Thomas Harris
BSc Business Psychology
School Marketing Intern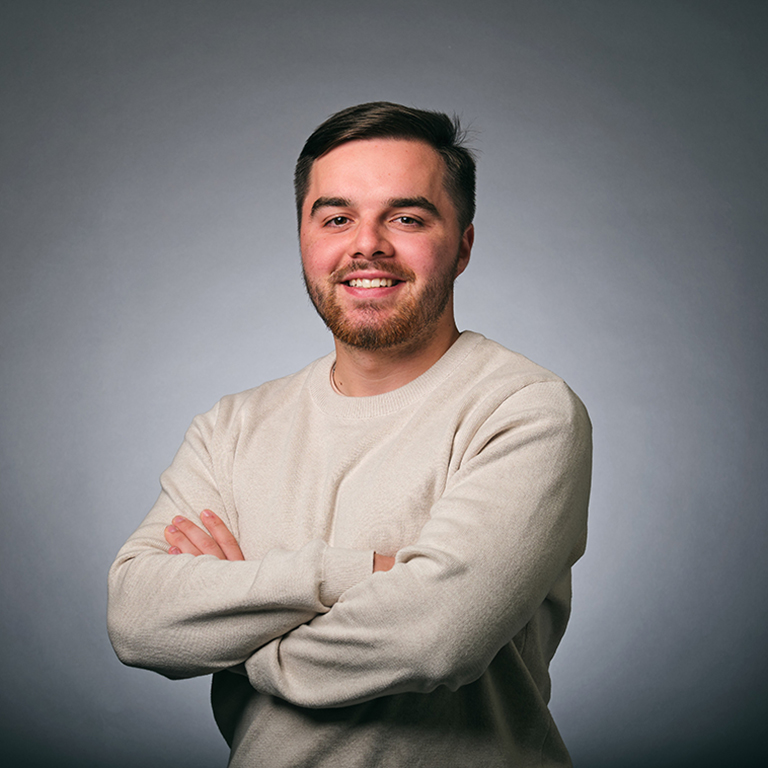 A lesson you will take away from this year
Don't be afraid to get involved with more than just what's on your job description! Take every opportunity available to work with other teams and gain as much experience as you can. Being open to new opportunities will help you practice adapting to different work processes and colleagues' methods, something that will prove valuable in future jobs.
Most memorable moment
My most memorable moment is being part of the Business School rebrand. Working on such an important project that will change the Schools future is a really special feeling, and something I'm proud to be involved in. Despite only having an entry-level role, I was still given responsibility for large parts of the project. Not only has this drastically improved my knowledge of marketing and branding, but it has also given me an invaluable experience early in my career – it was certainly one of the many highlights of my internship!
What have you gained from your internship?
After working on a wide variety of tasks throughout the internship, I've been introduced to many different concepts and processes that have all added to my knowledge and experience. Most tasks/projects have led to improvements in particular areas of my knowledge relating to branding and marketing approaches to different audiences, but I've also been introduced to graphic design, user experience (UX), and content creation. My internship featured both traditional and digital marketing methods which provided an opportunity to put my degree into practice, as well as drastically improving my knowledge of marketing due to the variety of experience.
How will your internship benefit you in the future?
The internship will certainly benefit me in the future as it has provided a wide variety of valuable experience. I've been able to put my university learning into practice while simultaneously gaining a deeper understanding of marketing. The internship has demonstrated that certain things cannot be taught, and instead only learnt through experience, such as having an appreciation for the graphic design perspective in collaboration, or the importance of effective teamwork and meeting the demands of your colleagues. Not only has the internship provided a brilliant experience, but it has also highlighted the importance of seizing opportunities and 'making things happen'.
Mae Ursache
BA Media and Communications
PR and Internal Communications Intern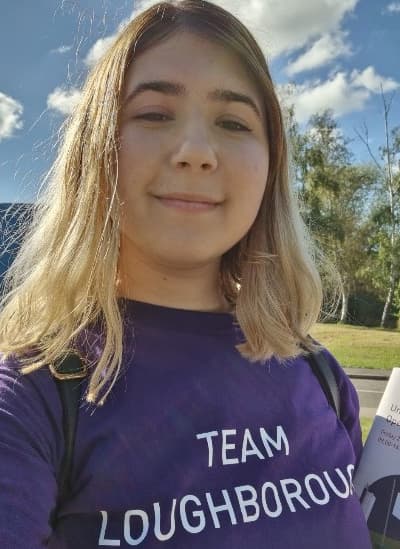 Top tips for applying
Applying for a placement can be scary – especially if it's the first time you start applying for jobs! Don't let rejections or anxiety discourage you. If you learn from your experiences and the feedback you receive, you'll soon improve your skills as you persevere, getting better with each interview. My top tips would be to remain confident, promoting your skills by highlighting experiences that either helped you develop within your field, or show how passionate you are about the role.
Most memorable moment
Publishing "Proud", my first feature for our Volume online magazine, highlighting the Loughborough community's most notable achievements of this year. The writing and design process was lengthy and required a lot of research and edits based on my line manager's feedback, but it was all worth it to see my name on such a wholesome, positive article about what makes us proud to be part of Loughborough.
What have you gained from your internship?
So much! I've learned to organize and prioritize tasks and gained many useful skills like: editing podcast videos and audio content, writing news stories and press releases that stick to the team's format and guidelines, gaining valuable experience with Adobe software, and much more! There's always something new to learn, and your team is always there to support you in the process.
How will your internship benefit you in the future?
Marketing and Communications have always been the two fields I've wanted to work within, so this role was the perfect fit for me! I've gained valuable skills, as well as adapted to my first ever experience in a workplace environment. I've finally had the chance to put what I've learned from my degree (so far) into practice, and this experience will definitely prove useful in my final year of studies, as well as in my career journey after graduating.
If you would like more information about the Internships within Marketing and Advancement, click here.
The application deadline is the 23rd April.
Loughborough Life
The Loughborough Life blog features all the latest events from across our campuses. Find out what's happening near you and get involved.