2019 #LboroFamily round-up: our alumni!
Each year we like to celebrate the brilliant achievements of our alumni across the globe. Throughout 2019, we have seen lots of successes for the #LboroFamily and our alumni community. Here are some of our highlights!
January
Seven alumni had a superb start to the year as they were recognised for their work across sports, design, environment, charity and aviation in the 2019 Queen's New Year's Honours list.
Barry Eccleston, Dr Tom Karen, Professor Mary Nevill, Alan Peterson, and Captain Nicola Thomas were all awarded OBE's (Officer of the Order of the British Empire) for their work. Alumnus Kenneth Allison received a CBE (Commander of the Order of the British Empire) for his services to the environment, and Bob Chappell was recognised for his services to Basketball with a BEM (British Empire Medal).
February
Alumna Maddie Hinch MBE was named Hockey's Female Goalkeeper of the Year in February for the third successive year by the International Hockey Federation.
We also had a visit from alumnus Edward Williams and Made in Chelsea star Jamie Laing, who shared insight into their business Candy Kittens as part of the 'Personal Best: My Story' lecture series.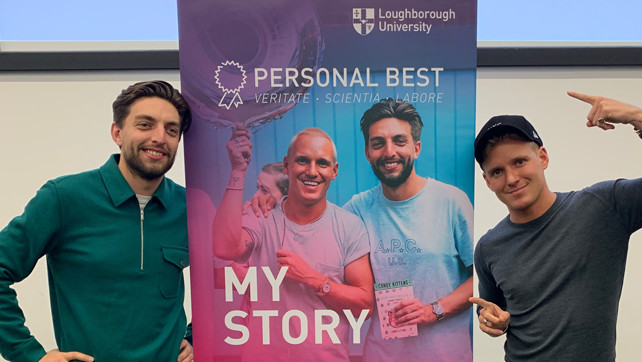 March
In March, alumnus Dr Bader Shafaqu Al-Anzi was nominated for the highly sought-after British Council Alumni Award in Kuwait, celebrating exceptional achievements of alumni who have studied in the UK.
We also celebrated International Women's Day, hosting several events across campus to help inspire the next generation.
April
In April, alumna Zamira Abassaova was named Young Woman of the Year by Women on the Move Awards for her work with the Entrepreneurial Refugee Network.
We also launched our #LboroMemories competition, receiving over 260 photographs from more than 70 alumni. Our lucky winner Alison Pailing won with this shot from 1982, capturing hall life.
May
In May, the Vice-Chancellor welcomed over 200 guests to our annual reception at the Sky Garden.
Two alumni were also given Outstanding Potential Awards at the University's biannual Enterprise Awards, in recognition of the achievements of the tech companies they launched less than three years ago.
June
June was a fantastic month for sport. Two alumni were recognised for their contributions to sport in the Queen's Birthday Honours list. Ama Agbeze and Nicholas Sanders both received MBEs for their services to sport.
Additionally, alumnus Jack Robinson, through his role of First Team Assistant Goalkeeper Coach, lifted the Champions League Trophy with Liverpool FC.
July
Thousands of new graduates joined the Alumni Association following their graduations in July. We had 8 honorary graduates, including Matt Gotrel from the Olympic gold medal rowing team and Bessie Chelemu, the Director of Sport in Ministry of Youth and Sport Development Zambia.
Alumnus Jeremy 'Jem' Lawson, aged 70, competed at the European and World Triathlon Championships for Great Britain in Kazan, Russia, despite having osteoarthritis.
August
Stephanie joined the Great British Bake Off as one of 2019's contestants, making it all the way to the final of the competition.
Loughborough researchers also helped to develop a demonstration dementia-friendly home, inspiring others to make changes to their own homes. The project was generously supported by donors to the University and was praised for its innovative approach towards tackling the need for change in the ageing population.
September
In September we celebrated 100 years of women engineers at Loughborough. One of the first women engineers was Claudia Parsons who started in 1919. This year, a new hall of residence was named after her.
Alumna Issy Martin was also appointed as Women's Football Head Coach for Loughborough.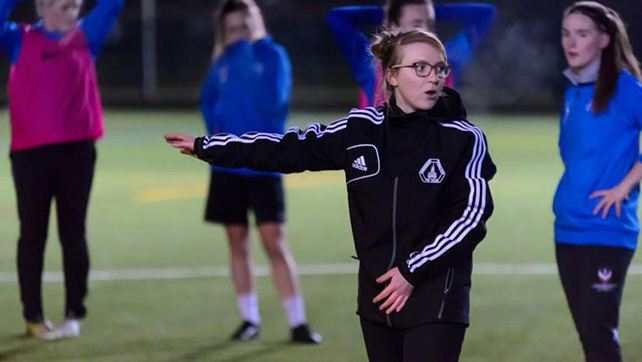 October
In October, alumnus Gerald Davies was elected as the new President of the Welsh Rugby Union, following a longstanding career in Rugby.
The Vice-Chancellor also welcomed members of the Schofield Society for our annual donors' dinner, themed around the topic of sustainability. Members of the Schofield Society have generously donated £1,000 or more in the last year to a broad range of initiatives at Loughborough.
November
We welcomed back six alumni from the Royal Navy in November, who returned to discuss helicopter operations with current students. They brought with them a Merlin HC MK4 helicopter and took to the sky four times and were met with cheers from staff and students on the ground.
We also inducted seven sporting stars into the Loughborough Hall of Fame. Liza Burgess, Sarah Hunter MBE, Barry Middleton, Ben Titley, John Trower, Jez Green and Baroness Sue Campbell CBE joined the 59 existing members.
David Bunker, Rex Hazeldine and Rod Thorpe also each received a Distinguished Alumni Award.
December
2019 came to an end with two fantastic days of graduation celebrations, at our Loughborough and London campuses.
We ran the #LboroPostcard competition, and received over 240 submissions from our international alumni who were from over 60 different locations.
We also spread some festive cheer at our Christmas Carol Service and alumni reception, enjoying carols around the fountain.
We're already looking forward to a great 2020. Got a story to share? Let us know.
Loughborough Life
The Loughborough Life blog features all the latest events from across our campuses. Find out what's happening near you and get involved.