2021: #LboroFamily Round-Up: Our Alumni!
From Loughborough to Tokyo, this year has seen many successes for our alumni across the globe in sport, business, and personal achievements. Even with the ongoing pandemic, the #LboroFamily stayed strong in the face of adversity with drive and determination.
Here is a round-up of the best bits of the #LboroFamily in 2021!
January
Seven alumni and an honorary graduate were named in the 2021 Queen's New Year's Honours list for contributions to the arts, humanitarian relief, maritime, sports, social services, and volunteering.
Michael Landy was awarded a CBE (Commander of the Order of the British Empire) for his social and political art statement pieces. Tiger de Souza received an MBE (Member of the Order of the British Empire) for services to volunteering in the not-for-profit sector, particularly during the COVID-19 response. OBE's were awarded to John Liversidge, John Murray, Cathryn Turton, and Gajan Wallooppillai. Olympian Peter Warden received a BEM (British Empire Medal) for his services to athletics in North West England.
Four alumni won Young Innovator Awards, announced by Innovate UK and The Prince's Trust. Jamie Kiff and Ryan Scollan, Benjamin Ndubuisi, Andrew Reece, and Kate Walker each received a £5,000 grant, one-on-one business coaching, and an allowance to cover living costs for the businesses they began with support from Loughborough Enterprise Network.
February
In February, twelve alumni volunteered at the virtual Talk Sport Conference. One panel involved Sue Anstiss MBE, CEO, Fearless Women; Penny Briscoe OBE, Director of Sport, British Paralympic Association; Alison Oliver MBE, CEO, Youth Sport Trust; and Karen Rothery, Non-Executive Director at Triathlon England, who came together to form the Women in Sport panel early in the day.
March
In March, the #LboroFamily were invited to take part in The £10k Challenge, a socially distanced running event led by Alumni Advisory Board member, Alex Laybourne. The challenge was set up in support of the mental health provisions at Loughborough.
More than 170 alumni, staff, and students took part in the challenge and the £10k target was smashed with a huge £31,648 raised in total.
For International Women's Day, the Chief Marketing Officer of Intel, Karen Walker, shared her inspirational story with staff and students as part of the Personal Best programme.
April
April was clearly awards season for our alumni as several were recognised at huge awards ceremonies across the globe.
Janki Rajapurkar Deole, Dr Muhammad Salman Khan, and Holly Penalver received recognition as regional award finalists at the British Council Study UK Alumni Awards for Entrepreneurship, Professional Achievement and Social Impact respectively. New Zealand alumna Sarah Washbrooke was selected as the Prime Minister's Science Teacher Prize winner, and Sport Management graduate Anna Chanduvi was named on the 2021 Forbes 30 Under 30- Europe- Sports & Games list.
May
In May, Professor Nick Jennings CB, FREng was announced as Loughborough's next Vice-Chancellor and President as Vice-Chancellor Robert Allison stepped down from his position.
The University received the biggest donation of its kind from alumnus Chris Gill who donated £2 million to Loughborough to enable it to help more students from under-represented groups access and succeed in higher education. Over the next five years, the £2 million gifts will benefit thousands of young people.
Alumnus Nick Crook was honoured with a prestigious Queen's award for Enterprise in International Trade for his swimwear brand, Boardies Apparel. Meanwhile, Geoffrey Walker received Maundy money from the Queen in recognition of his work in the local community. He and his wife Pauline have been raising money for charitable causes for many years sharing their journey with their 347,000 followers on social media.
June
To kick off June, we celebrated all our alumni who have given their time to the University for Volunteers Week. Team GB's hockey squads announced their line-ups for the Tokyo Olympics. The women's side included seven Loughborough-linked athletes including five alumnae: Giselle Ansley, Maddie Hinch, Sarah Jones, Laura Unsworth, and Leah Wilkinson. The men's side was to feature two Loughborough alumni as Ian Sloan and Chris Griffiths were included in the final 16-strong squad.

Five Loughborough alumni and staff were recognised by Her Majesty the Queen in the 2021 Birthday Honours list. OBE's were awarded to John Steele, Kelly Simmons, and Paul Yates. MBE's were awarded to Jeanette Kwakye, Mel Marshall, Amanda Medler, Jane Nickerson, and Lisa Wainwright.
July
In July, the much-anticipated Tokyo 2020 Summer Olympics were held. With 14 medals, including three golds, Loughborough's medal count equated to over 20% of Team GB's final haul.
Graduation ceremonies for 2020 and 2021 graduates took place on the Loughborough campus from 19-30 July. More than 40 ceremonies were held across the two weeks, which welcomed thousands of graduates and guests to celebrate this special occasion.
During the ceremonies, Professor Ivan Browne, Mike Sandys, and Caroline Trevithick were awarded honorary degrees from the University for their contributions throughout the Covid-19 pandemic.
August
Following on from Loughborough's success at the Olympic Games, the Paralympic Games saw more than 40 Loughborough-linked athletes, coaches, and practitioners representing their nations on the world's greatest stage for Para sport.
Athletes ended the Games with 21 medals – six gold, six silver, and nine bronze. Gold medals included Thomas Young (men's T38 100m), Sophie Hahn (women's T38 100m), Hannah Cockroft (women's T34 100m), Daniel Pembroke (F13 javelin), Jonathan Broom-Edwards (T64 high jump), and Hannah Cockroft (women's T34 800m).
September
Three alumnae were celebrated at the LeicestershireLive Women in Business Awards with Kate Walker, Penny Coates, and Samantha Gibbs being awarded New Business of the Year, Lifetime Achievement Award, and Small Business of the Year respectively.
The LeicestershireLive Innovation Awards quickly followed with alumni being awarded in four categories, representing the impacts of pioneering engineering research and dynamic start-ups which have been launched on LUSEP, the University's Science and Enterprise Park.
Alumni couple Lottie and Jack Hazell launched their first Kickstarter for Dog Park, a dog walking board game. With a goal of £12,500, this target seemed to be a walk in the park with over £290,000 raised over 16 days.
October
In October, we welcomed our new Vice-Chancellor and President Professor Nick Jennings CB, FREng who joined us from Imperial College London where he was Vice-Provost for Research and Enterprise.
Loughborough University researcher Professor Vicky Tolfrey was recognised for contributions in science in Para sports by the Canadian Society for Exercise Physiology (CSEP).
Alumnus and Sky Sports News presenter Mike Wedderburn spoke to more than 150 staff and students at Loughborough University about his career journey, his advice to others, and his thoughts on how racism and diversity can be tackled in sport, online, and across organisations.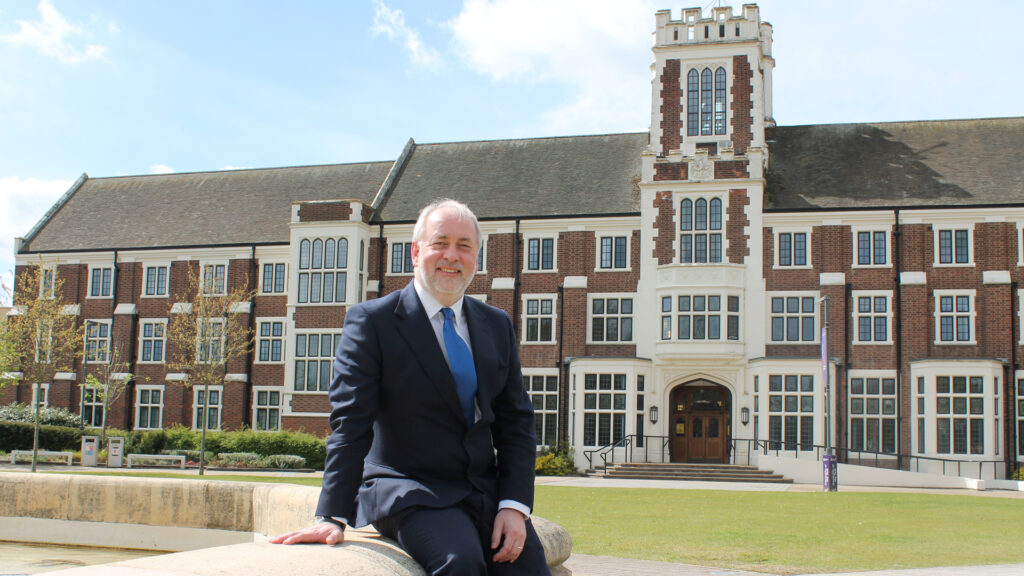 November
The Royal Air Force Aerobatic Team, better known as the Red Arrows, recruited Flight Lieutenant Stuart Roberts, the third Loughborough alumnus to join the renowned team.
Graduate Joseph Bentley was awarded the International James Dyson Award for his invention REACT (Rapid Emergency Actuating Tamponade), after previously being awarded as the UK winner in August. REACT is a revolutionary device for treating stab wounds that hopes to be implemented into first-response emergencies.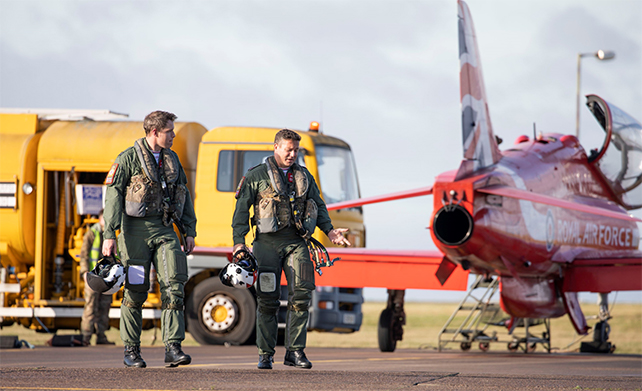 December
Rounding off the year, we also ran our 'What do you miss about the UK' prize draw. Over 160 alumni living outside of the UK shared things they miss from their time at university. We received many heartfelt messages about missing friends, the campus, and most importantly (and controversially), the British food!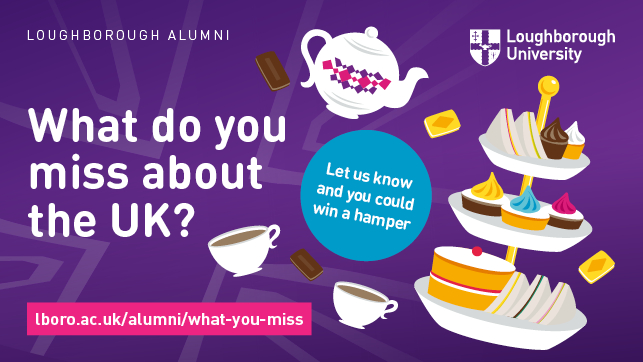 Got a story to share? .
Loughborough Life
The Loughborough Life blog features all the latest events from across our campuses. Find out what's happening near you and get involved.