Celebrating our enterprising alumni
It's Global Entrepreneurship Week, and with #GEW2017 trending we've been sharing some of the successes of our go-getting alumni.

1. Edible cookie dough
Alumna Hannah opened The UK's first cookie dough café in June. They sell gourmet and safe to eat raw cookie dough in tubs or cones – or they'll make a cookie dough milkshake for you! They now have three locations and have just opened their first permanent outlet in intu Lakeside.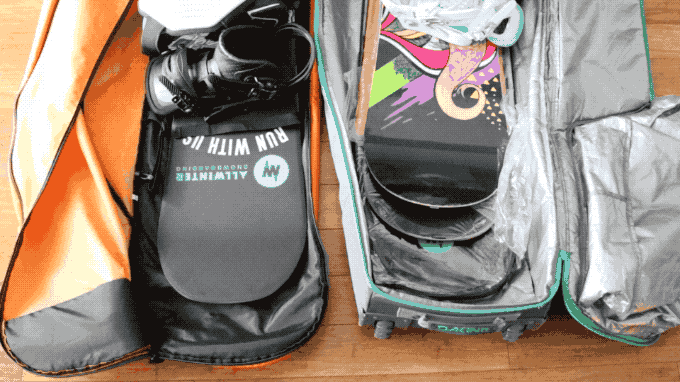 2. Powdaze for pow days
A duo of alumni, William and Alice, are currently Kickstarting their innovative snowboard add on, which increases float when snowboarding on powder, overcoming performance issues with mainstream boards. Find out more, and support their kickstarter campaign, here.
3. 30 Under 30
Alumnus Edward was named in Forbes' 30 Under 30 list for his work co-founding gourmet sweet company Candy Kittens alongside Made in Chelsea star Jamie Laing.
4. Ski snow outerwear by women, for women
Snooks is Britain's first ski and snowboard outerwear brand created by women for women. Alumnae Susie and Sophie grew tired of buying men's gear, so decided to create their own.
5. Award winning life hacks
Alumnus Simon Lyons has picked up a host of awards for his everyday problem-solving inventions. Find out more about Simon and his company, Version 22 design, here.
6. Make mine a G & Tea
Alumni Nick and Emma Smalley launched their new tea distilled gin earlier this year. They are now working on expanding the brand after their first batch sold out within a few weeks.
7. Queen's Award for Enterprise
Alumnus Bob's company Mediplus was recently recognised with a Queen's Award for Enterprise. The prize, which is the UK's most prestigious business accolade, was awarded for their S-Cath™ System, a catheter which prevents injuries occurring during use.
8. Helping student athletes and Olympians alike
Alumnus Simon Bunyard's company RockTape provides African Violet kinesiology tape to the University, as well as supplying many alumni including Olympian athlete Mark Dry.
9. Fusing Nigerian and European cuisine
Alumna Lope was named a Guardian Rising Star of 2017 for her winning recipes, aiming to break African cuisine into British home kitchens. Find out more about Lope in her alumni profile.
10. Optimising training through wearable tech
Alumnus Chris is behind wearable tech company Incus Performance Ltd. A company combining Artificial Intelligence, advanced wearable tech and data analytics to improve sporting technique and performance.
11. Capturing the love
Alumna Rachel has won the Videography Award in the Guides for Brides Customer Service Awards for two years running. She runs Veiled Productions, a wedding videography and photography service.
---
Thinking of starting a business when you graduate? The Studio on campus supports alumni in developing their own businesses.
Our alumni association love sharing success stories of our enterprising alumni! Get in touch to share news of your business: alumni@lboro.ac.uk.
Loughborough Life
The Loughborough Life blog features all the latest events from across our campuses. Find out what's happening near you and get involved.