A night at the Fireworks Extravaganza
The annual Loughborough Students' Rag Fireworks Extravaganza is a huge event in Loughborough. Arguably the best public fireworks display in the town. The evening attracts thousands of people, including our students, staff and the local community, all to our campus. As an added bonus, we raise lots of money for charity!
Whizz, bang, pop!
LSU catered for all ages with a quieter, less intense display for younger members of the audience, but the real sparks started to fly with the main show! Take a look at this amazing photo captured by Sagar Gautam.
See the video below for a taste of the 2015 display.
https://twitter.com/lborouniversity/status/663086048407326720
All the fun of the fair
The night was so much more than just a fireworks display – fairground rides, games and food stalls are aplenty. The students' union was also open, showing the best of Saturday night TV if you really couldn't be away from the box for that long!
Sweet treats were round every corner, from the humble 'donut' to candyfloss and toffee apples. FYI for next year, the hot chocolate is not to be missed.
https://instagram.com/p/90vktFg8iz/
Performances from LSU Fever were also a highlight, featuring breath-taking fire-spinning stunts and other circus skills.
New for 2015
This year saw a new projection show onto the front of the Hazlerigg building. Take a look and watch the amazing show in full. We love how the windows line up with the actual windows on the building! Thanks to LSU Media for this video.
All for a good cause
The 2015 event was Rag's best ever. A record breaking 5,527 people attended and a massive £26,612 was raised for charity. We're looking forward to next year's extravaganza already!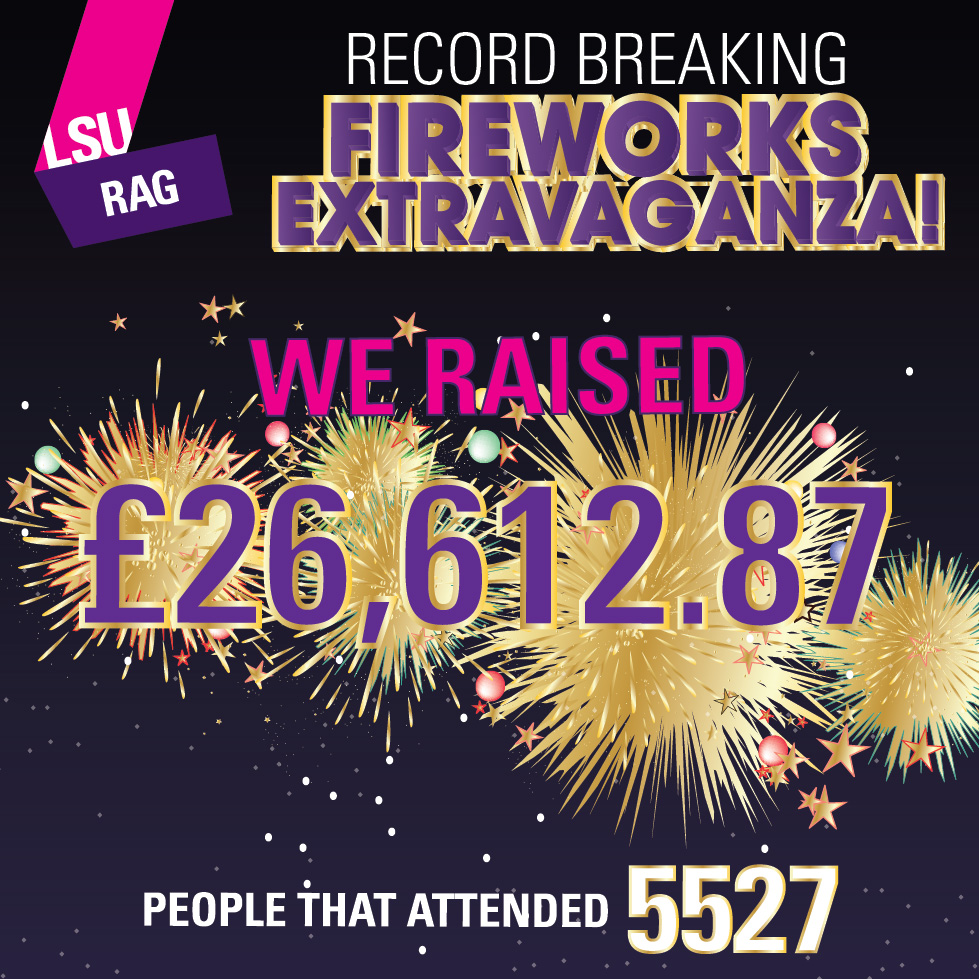 Loughborough Life
The Loughborough Life blog features all the latest events from across our campuses. Find out what's happening near you and get involved.