10 ideas for the perfect Loughborough Christmas
It's beginning to look a lot like Christmas… so we've come up with a few festive ideas to help you make the most of it. Just call us Santa's little helpers.
1. Get a Christmas tree
It may sound obvious – but get a tree! You can get a small one for around a fiver meaning for £1 or £2 each you've got festive cheer in your living area! Watching Christmas movies by fairy light is the only way to do it.
2. On that note – watch some Christmas movies!
It's the perfect excuse to avoid going out in the cold – invite your friends over for a festive film marathon. Make sure you stock up on mince pies, mulled wine and hot chocolate.
3. Test your cooking skills – make a 'Housemas' dinner
Housemas truly is the most wonderful time of the year. Prove you can do it better than your parents and cook a lovely roast as a house or flat (which in that case would be 'Flatmas' – but it doesn't have quite the same ring to it). If you can, go all out and get crackers too – it isn't Housemas without a paper hat and cheesey joke!
4. Organise a Secret Santa
Housemas is the perfect time to exchange your secret santa presents! With a declining student loan presents can become stressful, so a secret santa is a great way for everyone to enjoy giving and receiving gifts without the hefty price tag of buying for all your friends. Also, set a limit that's affordable for all of you – and stick to it!
5. Still not feeling festive? Decorate your ENTIRE house
You can easily get cheap and cheerful decorations to fill your house for less than a tenner, chuck some fairy lights and tinsel around the place and suddenly you'll feel festive and cheerful wherever you go. Or, if you're feeling creative, you can make your own – making paper snowflakes and paper chains will get you in the Christmas spirit in no time!
6. Get the Michael Bublé on
…Or whatever festive tunes fill your Christmas cravings (you know you want to). When you're typing out those final essays of term, having some festive cheer quietly playing in the background makes everything seem that bit more relaxing. Also, it's the only month of the year you're allowed to work to Christmas songs – so take full advantage of that.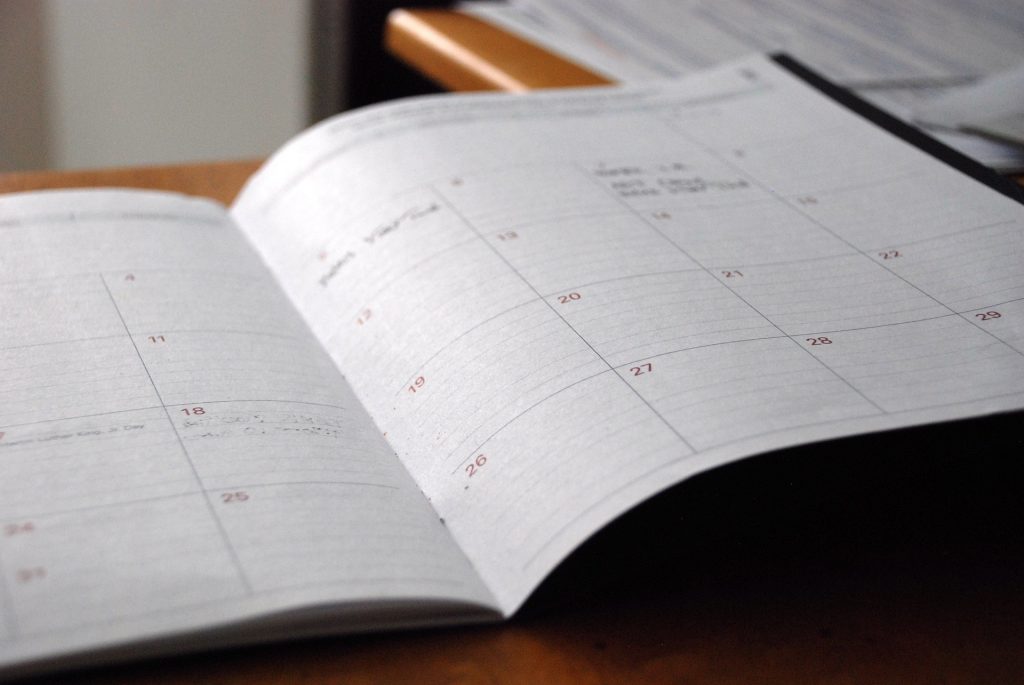 7. Plan your work for the Christmas break
Sadly, with exams just around the corner, preparing in advance over the Christmas break is key to a smooth revision period and will make you feel much more relaxed. If you have revision or coursework to do, then getting a head start in the last week of term will allow you to take a few well deserved days off to spend with friends and family for those special occasions and catch ups. And remember – a mince pie is the best kind of study buddy.
8. Build a snowman!
So this one is weather dependant, but if it does snow – make the most of it! Make sure to write yourself some Loughborough themed messages in the snow too.
9. Do all the above wearing a Christmas jumper
Not got one?! Then it's time to invest in one – even if it's of the Bah Humbug variety. Also – reindeer antlers, santa hats and tinsel halos are optional extras for this one.
10. Finally – don't forget to share your festive celebrations with us!
If one of our ideas takes your fancy then why not share a photo with us? Be it decorating the tree or cooking a festive feast, we want to see how all of our students celebrate this Christmas. Or if you're a graduate why not share photos with us from your Christmases at Loughborough!
Share your photos using #LboroFamily to be featured in our Christmas Day video.
Whatever you do and however you celebrate, we'd like to wish a Merry Christmas and a happy new year to all of the #LboroFamily.
Loughborough Life
The Loughborough Life blog features all the latest events from across our campuses. Find out what's happening near you and get involved.