9 Inspirational Loughborough Women in Sport
Whether it's a kickabout with your friends on one of the free-use courts or if its boasting about our table topping BUCS performances every year, sport runs through our DNA across the campus. To celebrate Women's Sport Week, we've decided to list our top 9 most inspirational Loughborough women in sport!
---
1. Sarah Hunter
https://twitter.com/sarah_hunter8/status/843558929514876929
Captain of the England Senior women's squad and an experienced master of the game having earned over 90 caps, Sarah Hunter is the first on our prestigious list. Hunter studied Sports Science and Mathematics at the university between 2004 and 2007. Last year, she received an MBE for her services to sport and was awarded World Rugby Women's Player of the Year. Hunter is an embodiment of what it means to be a #RedRose, and recently inspired the side to their impressive win over the Black Ferns during their victorious tour of New Zealand.
---
2. Peace Proscovia
Named Uganda's Athlete of the year 2014, Loughborough University's Sportswoman of the Year 2016/17, and this season's Gilbert Netball Goalden Shot award (the player who scored the most goals in the Superleague season), Peace Proscovia has become a household name for netball fans. She is a prominent starter for the Loughborough Lightning side and helped them take second place in the league this year alongside her degree of Marketing MSc. Her distinct talent on the court has been widely noticed over the last few years, and her prowess at Goal Shooter strikes fear in her opponents.
---
3. Tanni Grey-Thompson
One of our most decorated alumnae, Tanni Grey-Thompson was a force to be reckoned with on the track. From her first Paralympic games in Seoul 1988 to her last in Athens 2004, Grey-Thompson broke 30 world records and took home 11 gold, 4 silvers and 1 bronze. She also dominated the World Championships, claiming 12 medals overall. Grey-Thompson studied at the University, earning the degree of BA Politics and Social Administration in 1991. Nowadays, she works tirelessly on sport organisation committees and in the House of Lords on issues close to her heart.
---
4. Karen Atkinson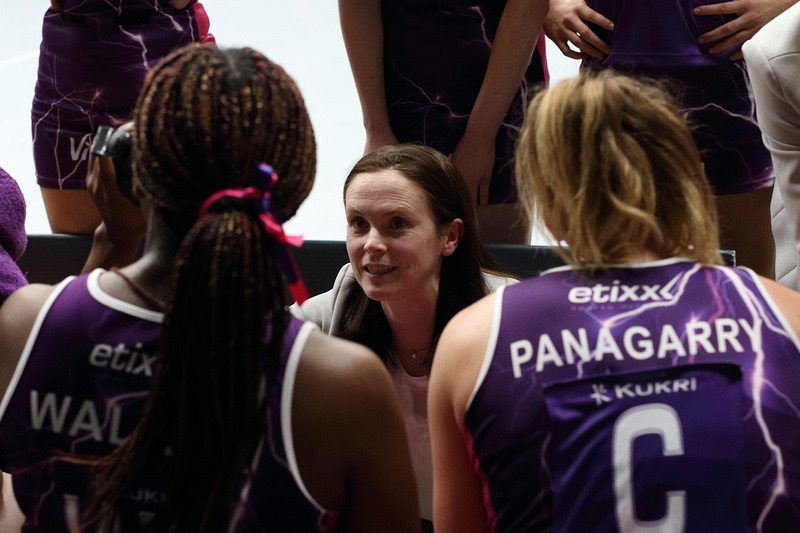 Former England star and current Loughborough Lightning head coach Karen Atkinson boasts over 122 international caps. Atkinson has had a fantastic career, both playing and coaching. However, Atkinson's latest season might have been her toughest as she delayed her maternity leave to continue her role as Head Coach of the Loughborough Lightning NSL side. The team finished a stunning season at second place, having won all but one of their games.
---
5. Mel Marshall
Ranked 1st in the world in 2004 after breaking the British 200m freestyle sprint record, Mel Marshall had an illustrious swimming career. After becoming the most decorated Commonwealth female athlete, Marshall turned to coaching. She is now British Swimming's Lead Coach, based right here at Loughborough University, just under ten years since she graduated from her Sport Science degree. Marshall's excellence has been recognised across the globe after coaching Adam Peaty to smash records and grab medals at Rio 2016. She's also been BSCA's Swimming Coach of the Year for three years straight.
---
6. Morgan Lake
The youngest member of our inspirational women list is Morgan Lake. Whilst juggling her Psychology degree at the University, she's shaping up for Tokyo 2020 after a sensational performance at Rio 2016, becoming the first female GB athlete to reach the finals of the High Jump since 1992. She was awarded the IAAF Rising Star Award in 2014 and took gold at both the European and World Junior Championships. Lake also holds several impressive records, including the U20s high jump record with 1.93m.
---
7. Sophie Hahn
Ranked 1st in the world for the T38 100m sprint and with numerous world records and medals under her belt, Sophie Hahn doesn't seem to be stopping any time soon. Hahn broke the world record for her favoured event in the 2016 Rio Olympics and earned herself a gold medal; May 21st 2017, she breaks it again at the LIA's by 0.11 seconds! Hahn is an incredibly talented athlete who also has cerebral palsy and was awarded an MBE in the 2017 Queens New Year's honours.
---
8. Vicky Tolfrey
One of our world-leading academics and lecturers at the university, Vicky Tolfrey has had a career-long involvement in Paralympic sports. Moving to Loughborough University in 2007, Tolfrey has been a sports science advisor to the Great Britain Paralympic team since Atlanta 1996 right up to Rio 2016. Tolfrey is also the Director of the Peter Harrison Centre for Disability Sport which is based on campus.
---
9. Maddie Hinch
Maddie Hinch first broke out onto the international scene in 2008 but narrowly missed her chance at London 2012 selection. Through pure determination, Hinch put in the hard work and found recognition after making a dramatic save in the EuroHockey Championships 2015. Rio 2016 was Hinch's time to shine, and her performance in the penalty shootouts is widely accepted as securing the gold medal. Hinch studied Sport & Exercise Science during her time at the University.
---
Feeling motivated? See what else is happening this week for #WSW2017 here or check out 'Get Inspired' by BBC Sport!
Loughborough Life
The Loughborough Life blog features all the latest events from across our campuses. Find out what's happening near you and get involved.