A Day in the Life of a Web and Digital Intern
One of the many benefits of studying at Loughborough is the opportunities that come with it. A prime example is the ability to take a placement year and receive an extra qualification as a result (Diploma in Professional Studies).

My name is Saagar, and I was fortunate enough to secure a placement within the Web & Digital Team, under Marketing and Advancement, at Loughborough University. Through this blog post, I hope to give you a sense of how great it is to work for the Uni and what a typical day looks like for me!
Wake up and smell the coffee
Today is a Thursday, and so, I will be working from home. I typically wake up around 6.00am, shower, get ready, and then pray. Unfortunately, I'm at the age where I kind of need coffee in the mornings now. So, that is my next step. I'm an espresso guy; there's something special about that strong shot of bitterness that gets me ready for the day.

I then go to my desk and start working. I have OCD* and one of the things it affects for me is organisation. I like to plan my tasks so that I know what I will be doing throughout the day. I normally do this first thing in the morning, or, I will have already done this the night before. I quite literally put everything on my calendar.
*Mental health and wellbeing can affect many students and can come in a range of different forms. If you would like to speak to someone for support, please do not hesitate to use the University services.
Hey Siri, play 'Im Working' by Giggs ft. Jorja Smith
Once I know what I'm doing, I can start working properly. One of the greatest things about my job is the variety of tasks and projects I can be involved in. Web & Digital covers a broad range of activities, from social media, content creation, and building websites all the way to working with the Video and Photo Team, tracking analytics and writing blogs, just like this one!

Any leftover or unfinished tasks from the previous day are my top priority. I then like to move onto any creative or learning tasks. I believe my imagination, attention to detail, and ability to retain information are at their peak before noon. Getting these done first will allow me to complete them to the highest of standards.

On this particular day, I started off by working on some WordPress sites for the Web Development Team. They build sites for many clients, including researchers and businesses. My task involved solving a couple of nuances and problems with a few of these sites. I come from a mathematics and design background, but my knowledge of coding is limited. Hence, I really enjoy tasks where I can genuinely learn something new and develop my skills. Using HTML and CSS, I managed to solve and improve the websites as required. I could use the browser developer tools to test my changes before implementing them on the live site. Luckily, there is always members of the team that can support and assist me if I'm ever stuck with something.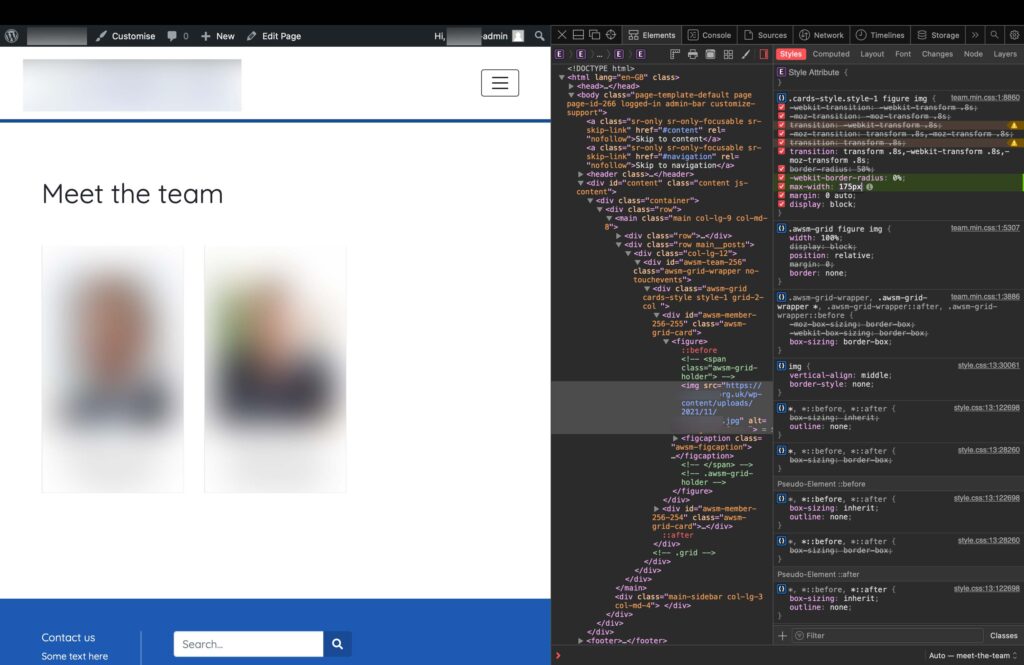 One of the things I enjoy doing is checking content and proofreading. There is something satisfying about going through things and finding small errors or areas of improvement. This may seem tedious and boring to some people (understandably), but I like it. If there were any tasks that I didn't enjoy, my manager is extremely open to me suggesting other tasks I would prefer working on. It's nice knowing that your colleagues are happy to accommodate and make your experience working for the University as pleasurable as possible.
Working on social media is another large part of my role. I have a good amount of experience in using the Adobe Creative Cloud Suite. Therefore, I'm also able to undertake advanced design or editing tasks. These are usually designing Instagram posts and stories (using Photoshop, Illustrator, or InDesign), creating animations (using After Effects) or video editing (using Premiere Pro). Though such skills were not prerequisites of the role, I knew that they would definitely come in handy and allow me to get involved in a greater range of projects. As a result, I have been able to immerse myself in content creation for our different channels. Making animations for Instagram has been a highlight of this. After Effects was probably the program I had the least amount of experience using. So, everytime I do play around with the software, I learn something new.
Finally, another area I am able to get involved with is Videography and Photography. Though I have only worked on a couple projects with them as of yet, it's great to see how they plan and execute shoots, and then turn that raw footage into the final product. I will be working with them more in the near future and have already been asked as to what I want to learn so that they can get me involved accordingly. More specifically, my protanopia colour defect means that an area I would like to work on is colour correction and colour grading photo and video.
Pleasure in the job puts perfection in the work
It has now become cliché to call yourself a perfectionist. But, as the above quote by Aristotle says, perfection is a derivative of enjoying your job. I agree with this. No matter what you are doing, it is going to be extremely difficult to produce the best result if you're not enjoying it. I have now been working as an intern for nearly 3 months. So far, my experience has been amazing.
I unequivocally believe that my team is supportive and wants to see me progress. Everyone I have worked with has been friendly and inclusive, further amplifying the feeling of there being a 'Lboro Family'. You're treated just like any other full time employee, and not someone who is there to just perform menial tasks. I'm given independence and autonomy to work on things that I like, how I like. I am very much looking forward to the rest of my year with the team, and what the future, after graduating, has in store.
I hope this gave you a better idea of the things that a Marketing Intern could get involved in. No two days are the same here and there is always plenty to work on, in whichever area I am interested in. Now, time to log off, I've finished for the day. 🙂
Loughborough Life
The Loughborough Life blog features all the latest events from across our campuses. Find out what's happening near you and get involved.