This Week at Loughborough | 16 November
Global Entrepreneurship Week: Power of Three Competition
16 – 22 November, Online Submission
Loughborough Enterprise Network is delighted to offer you the chance to be crowned their Pitching champion of the year through our power of three competition. This competition is an opportunity for you to put your pitching in to practice in a practical and competitive way whilst earning valuable experience.
'The Power of Three' has been proven to be a more effective and more memorable way of delivering any form of key message or key argument and, for that reason, we'd love to encourage you to practice your 'Power of Three' in our new and exciting quick-fire Pitching Competition. Articulate your idea in 3 memorable sections (highlighting the most important information) in 3 minutes maximum.
Find out more about the competition and how to submit your video on the event page.
Women in Sport Week
16 – 20 November, Online
Run by Girls PROgress their Women in Sport week includes events, videos and workouts across the week courtesy of Women's Network and multiple partners that are supporting the event.
Find out what is on by visiting their Facebook page.
Happy Mondays: Drawing Workshop
16 November, 7 – 9pm, Online
Explore the possibilities of creativity and drawing. Using charcoal, pencils, natural chalk stones, string and found objects, in this workshop you will learn to explore and express a piece of text, through the medium of drawing.
This workshop aims to be expansive and creative, encouraging you to think outside of the box and create new ways of thinking, through art. The piece of text that we will be responding to will be sent to you by email in advance of the workshop.
This event is part of Happy Mondays – your weekly creative fix in partnership with LSU. Happy Mondays events are for Loughborough University students only.
Booking information is available on the event page.
Mock Assessment Centre
17 November, 6 – 7.45pm, Online
Delivered by the Careers Network and staff from a range of top companies, you'll hear first-hand what to expect and learn how to prepare effectively. Join online and gain as much practice as you can before your first real assessment centre.
Visit Careers Online to book a place.
LEN Global Entrepreneurship Week Special Edition: Sustainable time management with Circl-ed
17 November, 6.30 – 8pm, Online
Join fellow Loughborough Business Circl-ed for a hands-on experiential workshop to change your time management in a way that suits your goals and well-being.
This 90-minute long workshop gives you a chance to evaluate your average week and think about small and sustainable changes to optimise your time management from a student perspective. The focus will lie on action rather than theory and learning from each other (peer-peer). We will talk about the concept of flow and identify the activities that give us the most energy and satisfaction. The workshop will be led by Kathrin Burdenski, founder of Circl-ed, psychologist and LEN entrepreneur.
Booking information can be found on the event page.
Making Sense of Business Banking with Santander
18 November, 1 – 2.30pm, Online
Come and learn why it's important to have a relationship with a bank as a founder. Cultivating strong relationships helps to increase your start-up's chances of success. In particular, a strong banking relationship can be a crucial component in your startup's success journey.
To demystify the process of securing the right banking relationship we are really excited to announce that we have Robert Simmonds from Santander coming in to run a workshop. Shedding light and details about how and why you should build a relationship with a bank as a founder and helping you to make sense of business banking – even providing you with some top tips along the way!
All founders need to be smart about managing their money, professionally and personally so book now to increase your knowledge.
Booking information can be found on the event page.
Centre for Security Studies Seminar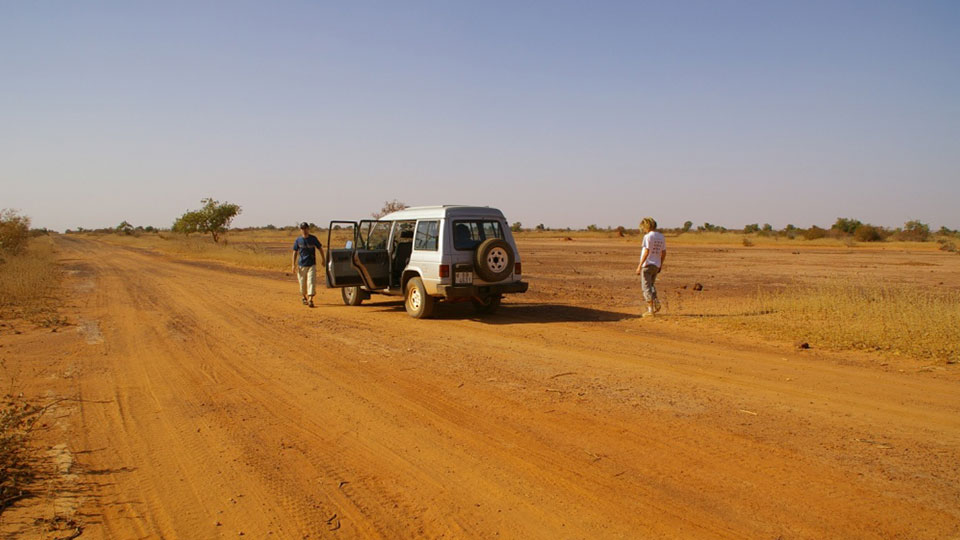 18 November, 2 – 3pm, Online
Professor Morten Bøås will speak about 'The EU, migration management and state fragility in Niger: How unintended consequences can undermine fine-tuned domestic elite political compromises' in this seminar series run by Security Studies.
This presentation will critically examine the EU's crisis response towards the Sahel with a particular focus on Niger and the city of Agadez, arguing that while EU's approach may have reduced the number of migrants passing through Agadez, it could also come to undermine a number of local compromises that so far have helped Niger display higher resilience towards the crises that are quickly destabilising neighbouring Burkina Faso and Mali.
Exploring career pathways in Medical Physics
18 November, 2.30 – 4.30pm, Online
Are you studying physics but don't know what you want to do next? Are you interested in Medical Physics but not sure what it means as a career? The IOP Medical Physics Group is providing an opportunity to Explore Career Pathways in Medical Physics through two remote afternoon sessions.
Find out more and book online.
Thoughts Thinking Thoughts
18 November, 7 – 8.30pm, Online
An online talk and discussion presented by Radar with Theo Reeves-Evison, exploring how artists have engaged with the shift towards economic thinking in ecology.
This event will consider this shift towards economic thinking in ecology, and explore a variety of art practices that critically rework such initiatives from within.
Booking information can be found on the event page.
A Slice of Market Pie: Your Guide to Market Research
19 November, 6.30 – 8pm, Online
In this session, Sophie and her guests provide you with everything you need to know about Market Research. In this session, we explore how to identify your slice of the market, begin identifying your target audience and building customer profiles, as well as considering how to effectively analyse your competitors.
Booking information can be found on the event page.
Journalists' roles and the Ultra-Right: The case of Italy
20 November, 1 – 2pm, Online
A talk delivered by Professor Cinzia Padovani as part of the Centre for Research in Communication and Culture (CRCC) seminar series.
In this presentation, Professor Cinzia Padovani develops a typology of journalist positions and applies this typology to a case study of journalist roles vis à vis the ultra-right in Italy. The empirical contribution, based upon data from semi-structured interviews with 23 professionals, highlights the emergence of various roles: from the 'monitorial', to the 'public journalist', to the 'derisive' role.
The study opens up an original arena of inquiry beyond the Italian case. Given the rise of the ultra-right in various contexts, the research will be of interest to academics and journalists alike, since the topic of when and how to cover ultra-right actors is a pressing, practical problem.
Getting your Business Online
Starting 20 November, Online
Join the LEN team for an 8-week online course on 'Getting Your Business Online'. Each weekly email will cover one area of online business, and suggest activities to guide your journey.
This online course will take you through 8 – weeks of practical content which will help you…
Develop an idea into a business with an online presence
Take an established business to the next level online
Advance a project
Learn new entrepreneurial skills
More information and how to book is available on the event page.
Self-Care Sundays: Relax n Bake with Cook n Bake Society
22 November, 4 – 5pm, Online
Wanting to bake something cosy and comforting? Or maybe you're ready to get started on some holiday baking?

Well, we have the perfect bake for you! Join us for an oatmeal raisin cookie bake along, an easy go-to cookie that will get you feeling warm cosy, and ready for the holiday season.
This workshop is part of Self-Care Sundays – regular online events encouraging you to take some time out for yourself, relax and de-stress. These events combine creative workshops with mindfulness techniques and practices.
Download the recipe, which includes all of the ingredients you will need from the event page on the LU Arts website.
Got something for next weeks This Week At Loughborough? Email digital@lboro.ac.uk
Loughborough Life
The Loughborough Life blog features all the latest events from across our campuses. Find out what's happening near you and get involved.