Featured
Careers Fair Spring 2020
25 Feb | 11am – 3pm | Sir David Wallace Sports Hall
Visit the Spring Careers fair to find out more about internships, placements, graduate and vacation opportunities.
This year, the Careers Fair is part of the Spring Careers Week. Join industry professionals for a week of impactful workshops, presentations and networking opportunities; find out where your degree could lead you. Head to the careers event page to find out more.
Visit Careers Online to book your space on various workshops throughout the week.
Monday 24th February
Mock Assessment Centre (supported by Druck Limited, GSK, Cummins, Atos and Macildowie)
6 – 8:30pm | CC021, James France
Delivered by the Careers Network and staff from a range of top companies, you'll hear first-hand what to expect and learn how to prepare effectively for assessment centres.
What to expect:
Practice elements of an assessment centre with the Careers Network and real recruiters
Have a go at the types of interview questions you may encounter
Experience a group activity
This workshop is for students from all years and all degree disciplines.
This event is free to attend and doesn't require booking. Click here for more information.
Happy Mondays: Performance Poetry Workshop
7 – 9pm | Cogs, LSU
Come to LU Arts' Performance poetry workshop exploring how to write effectively on themes you care about. Whether that's climate change, gender equality or your love of dogs. During a session we will be exploring how to get an audience on side and to take them with you while you're on stage. This will be a lively, informal workshop where students will be encouraged to write and share work.
BBC Slam Champion and Scottish National Slam Finalist, Jess Green is a performance poet and playwright who has performed at Glastonbury, Latitude, Bestival and the Edinburgh Fringe.
This event requires booking and a £3 deposit. Click here for more information.
Tuesday 25th February
Proud: A Showcase of Talent
7 – 9:30pm | Room 1, LSU
An evening's talent showcase of LGBT+ students and staff from the University and Students' Union.
Be entertained by talented acts including dancers, singers, drag queens, circus skills and magicians. A fantastic event for everyone – and one that our Vice-Chancellor never misses.
This event is free to attend. Click here for more information.
Halls and Wellbeing: Group Mindfulness and Mediation
7 – 8pm | Claudia Parsons
Support your health and wellbeing this term with a programme of fun and uplifting activities for you to try.
The practice of mindfulness – a group meditation and relaxation session. An opportunity to gain some peace of mind in the midst of our busy student lives. Nothing required other than an open mind!
This event is open to Loughborough University students only and costs £3 to attend. Click here for more information.
Wednesday 26th February
Spotlight On: Online Assessment Methods
1 – 3pm | WPT 005, West Park Teaching Hub
Join the next 'Spotlight' session; a series of topical panel presentations around common learning and teaching themes, run by the Centre for Academic Practice and endorsed by the Pro Vice-Chancellor for Teaching.
Spotlight on… will take place on the 26 February from 1pm-3pm in WPT.0.05 and the focus will be Online Assessment Methods. There will be an expert panel from across the University sharing their experiences with reference to University policy followed by a Q&A session.
Examples of topics for discussion include anonymous marking, video assessment, quiz use and online marking.
Lunch will be available from 1pm with presentations starting from 1.15pm. Places can be booked on my.HR here.
Library Academic Skills Workshop: Critical thinking for your academic study
2 – 4pm | Library Seminar Room 1
This session will enable you to understand the need to think critically at University and recognise the difference between descriptive and critical writing.
It also covers how to evaluate sources and arguments, reflect on areas for your own development and identify where to go for further help.

This workshop has links to the following Personal Best elements:
study skills
research & critical thinking
workplace skills
ethical practice
This event is free to attend but requires booking. Click here for more information.
Professor Qiuhua Liang – Inaugural Lecture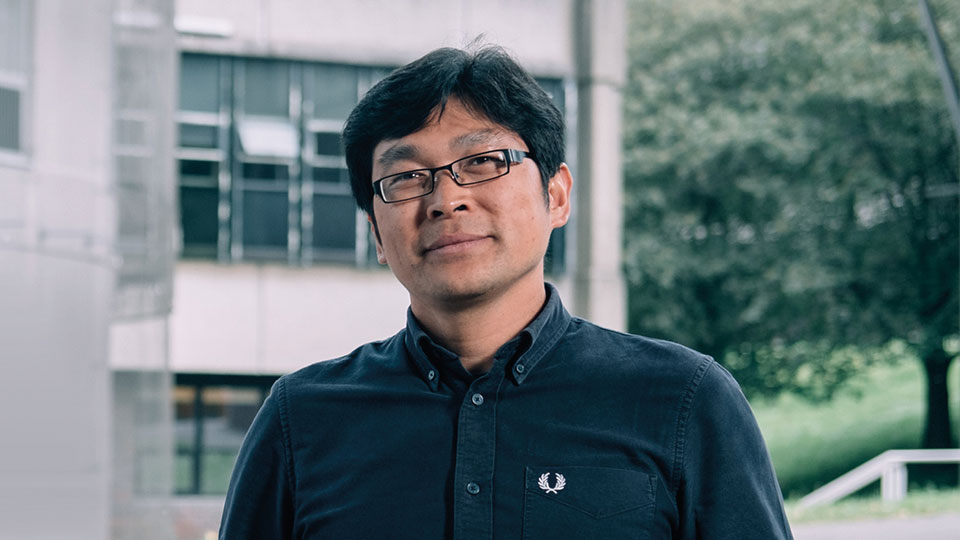 4:30 – 6pm | LDS 017, Loughborough Design School
In this lecture, Professor Liang will review the research development in computational hydraulics that spans over the last two decades, seeking how the latest computing and data technologies are harnessed to develop high-performance modelling tools to predict the dynamic processes of different types of natural hazards including e.g. flooding, tsunami, storm surge and landslide and their impact.
The lecture will also discuss and explore future prospects in relevant research, including multi-disciplinary collaboration in developing coupled human and natural systems (CHANS) for dynamic risk assessment, emergency decision-making and enhancing the resilience of societies/communities to natural hazards.
This event requires booking and is free to attend. Click here for more information.
Focus Group: Harassment and Sexual Misconduct
5 – 6pm | LSU Council Chamber
LSU are holding this event, open to all Loughborough University students, regardless of whether you have unfortunately experienced either of these issues, know someone who has, or would just like to share your opinions.
Discussion will be centred around what the University is already doing to support and educate students and staff, and any areas where it can improve.
This event is free to attend. Click here for more information.
Thursday 27th February
Money Matters sessions
11:30am – 4pm | LSU Council Chamber
Do you want to learn where your money goes and learn how to budget?
Come along to one of the Money Matters sessions run by Student Advice and Support.
In just 90 minutes, we hope to provide the necessary skills and knowledge you need to take back control of your money.
This event is free to attend but requires booking. Click here for more information.
Your Entrepreneurial Mindset – The 8 Signs and More
6:30 – 8pm | The Start-Up Lab, 2.01 (Ideas Factory), STEMLab Building
A workshop series with a difference, this programme is open to all students across campus and focuses on the basic entrepreneurial skills and knowledge you need to get started in thinking about being self-employed, starting-up a business or applying yourself in industry. In this session, Entrepreneur in Residence, Dr Sal Malik (based at our London campus) will be covering the eight signs of an entrepreneurial mindset.
In this session, you will be asked to reflect on your own entrepreneurial mindset, the signs and characteristics you already possess, plus those you might wish to develop further.
This event is free to attend but requires booking. Click here for more information.
Flix: Spirited Away
7pm | Cope Auditorium
"A young girl becomes trapped in a strange new world of spirits. When her parents undergo a mysterious transformation, she must call upon the courage she never knew she had to free her family."
Come and watch this classic animated film shown by Flix Student Run Cinema.
This event is open to students and members of LSU. Click here for more information.
Friday 28th February
Let's Gather To Remember Everything We Forget
6:30 – 8:30pm | Cognito, LSU
Artist Ian Giles has collaborated with the LGBT+ Association and LU Arts to create a specially designed cocktail menu and lounge to celebrate LGBT+ Loughborough. Photographs drawn from the University archives celebrating LGBT+ life at Loughborough will be displayed within an immersive environment for one night only.
This event is free to attend but requires booking. Click here for more information.
Saturday 29th February
Loughborough Students RFC vs Fylde RFC
KO 2pm | 1XV Rugby Pitch
Loughborough Men's Rugby team compete in RFU National Two and will once again be looking to showcase their student talent in the Fourth tier of English rugby.
The Athletes Lounge adjacent to the pitch will be selling hot food, hot and cold drinks, snacks and alcohol.
Pre-Match Lunch (food served at 12.45pm, £12 cash payment on the day). Please email rugby@lboro.ac.uk to book your pre-match lunch; bookings must be made no later than 10am on the Thursday before a match. Please ensure you advise of any specific dietary requirements within your email.
Loughborough Students attend free (will need student ID), Adult ticket prices: £10 – cash or card payment, Concession Ticket Prices (65 years+, under 18 years, non Loughborough University / College students): £7.50 – cash or card payment.
Click here for more information.
Lightning vs Strathclyde Siren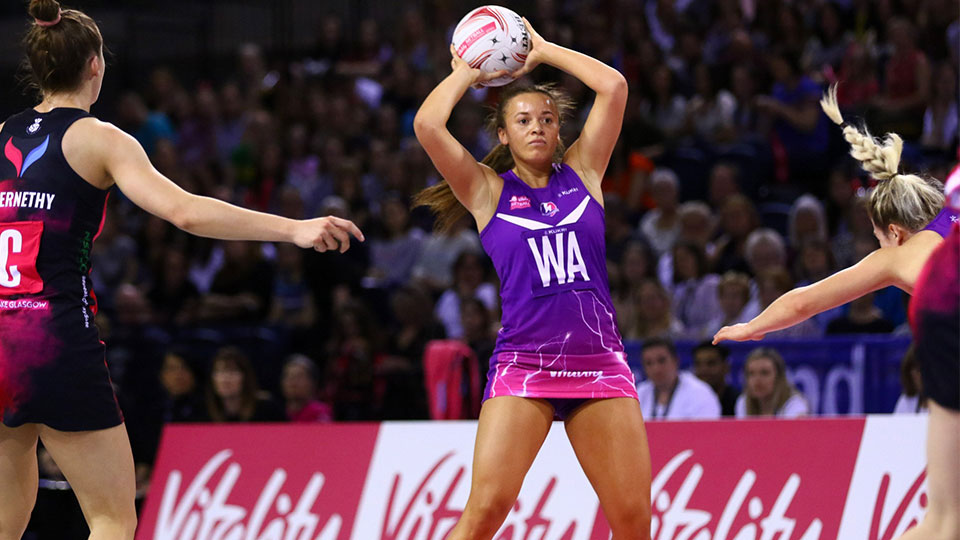 3pm | Sir David Wallace
Loughborough Lightning kick starts their 2020 home campaign in the Vitality Netball Superleague, welcoming Strathclyde Sirens to campus.
With unrivalled match day experience and fun for all the family, witness the new look team in action for the first time this season whilst watching some of the best sporting talent in the country.
Prices vary for this event. Click here for more information.
Other events this week
Action A-Teams: Hall-led projects | 26 Feb | All day
African Exhibition | 26 Feb | 12 – 3pm | Room 1, LSU
Professor Erik Bucy: Visual Politics | 27 Feb | 2 – 4pm | U.1.22, Brockington
JC's Big Quiz | 27 Feb | 7pm | John Coopers, LSU
Vintage Kilo Sale | 28 Feb | 11am – 4pm | Room 1, LSU
ACS Football Final | 28 Feb | 7pm | Loughborough Stadium
Got something for This Week at Loughborough? Email us at digital@lboro.ac.uk