My path into service design
In this blog, current student, Kiomars, discusses his journey into the service design field, and his experience of the MSc Design Innovation Management programme at Loughborough University London.
Studying the MSc Dِesign Innovation Management programme at Loughborough University London has provided me with an opportunity to fulfil myself in the field I have been pursuing for years.
Design and The Big Question
During my Junior year in Industrial Design, reading Alvin Toffler's book series led to a massive question in my mind. I realised there was a gap between my academic design knowledge and our fast pace of life. I knew the principle of design, and I had the creativity to produce concepts (top prize in CanDo design competition), but something was still wrong! The way of thinking and learning at University as designers could not teach me the problem-solving way to answer this question: can this product design knowledge respond to our future individual and social needs in the 3rd wave of industries¹? Unfortunately, none of my tutors at that time led me to a proper answer and I graduated as an Industrial Designer.
*(If you are interested, see my portfolio online.)*
Design to Management, a path to find the answer?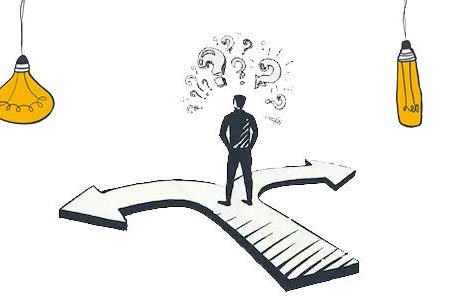 For me, as an Iranian design graduate, websites like Dexigner and Core77 were the only sources to get the up to date knowledge of design, and you couldn't find anyone in University with knowledge of Service Design. It was the sort of industry that was introduced in management schools, so I was guided to study an MBA to find my answer. I was admitted to one of the best management schools in Iran in the EMBA course with the hope to learn what I had missed within the design programme, unaware that I would be learning the basics of management with sources as old as me! So, with despair and a feeling of ignorance, I finished my master's course. At the same time, I had my design studio that was well-known for interior, product and web design.
Startup revolution and the fire under ash
I must point out that the revolution in developing countries is like a myth! We always have a dream of revolution but never know what we want after the revolution! In 2015 the start-up revolution began in Iran that was mostly full of good copies of successful international service startups. (Since we are always under sanctions no international organisation can work in Iran; as a result, Iranian founders consistently following this rule: Copy global, Act local!)².
We started surfing opposite the wave of this movement and I became a design and marketing consultant to many well-known startups in Iran such as Oxinchannel, TakeIELTS, and Fidibo. Simultaneously, upon receiving an invitation from the Isfahan University of Art, I started teaching Industrial Design modules. This combination of lecturing and consulting to services aroused my interest again to actively follow my desire to find the answer to an old question!
Service Design, a new experience or a lifetime opportunity?
I started communicating with Loughborough previous and current professors before my official admission. Since we can not buy anything from Amazon in Iran, I read Dr Telalbasic book review of service design, I received the Design Management book from Kathryn Best and I was following their activity in design eco-systems on Linkedin.
After starting my MSc in Design Innovation Management at Loughborough University London with all ups and downs now I can say that it was an excellent commence. I always have a good feeling coming back to University as a student! Now after a semester that was partially a good review of the previous studies, and fabulous meeting with my personal academic tutor, Professor Mikko Koria, about my future studies and career; I've finished my first session of the Service Design and Social Innovation module with great vision to designing the Invisible³ and the future that is way more visible than ever. Now I know Service Design for Social Innovation was the missing piece of my knowledge puzzle that I'm going to work on for at least the next two decades of my life!
---
Footnote:
The Third Wave is a phrase Alvin Toffler used for post-industrial society.
This is a paraphrase of the famous quote of "Patrick Geddes" which is "Think Global, Act local"
Borrowed from "An Introduction to Service Design: Designing the Invisible" by "Lara Penin"
---
Loughborough University London would like to thank Kiomars for his blog. To learn more about our MSc Design Innovation Management programme, please visit our website.
Loughborough University London
Blogging everything that's happening at Loughborough University London