The Conversation – Trump baby balloon: why humour is such a powerful form of protest
In an article for The Conversation, Dr Aidan McGarry considers the role of humour in protest ahead of Donald Trump's visit to the UK.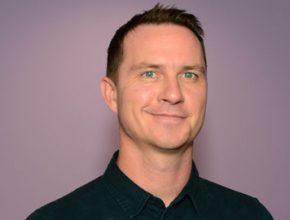 Aidan's article addresses the inflatable "baby" Donald Trump that is expected to be the star attraction in London as protesters take to the streets to register their dissatisfaction with the visit of the US president on July 13.
 Its purpose is not to change laws or policies, nor to influence his decisions. It is meant to mock and to undermine, suggesting the president is infantile, full of hot air, cartoonish and ridiculous.
The article also considers humour from the perspective of it being a cathartic exercise, and that in mocking Trump gives protesters a sense of empowerment:
For those of us exasperated by the actions of the Trump administration appearing in our daily news feed, mocking Trump is not just a sneer – it gives us a sense of power, at least for a moment.
Aidan was Principal Investigator of an AHRC (Arts and Humanities Research Council) funded project 'Aesthetics of Protest: Visual Culture and Communication in Turkey' from 2016-2018. His work on the aesthetics of protest argues that the visual elements of protest, including arts and symbols, are used as a conscious aesthetic choice:
We're witnessing an opening up of a public space for dissent, facilitated by protest movements and social media, which expands the range of voices which can be heard by those in positions of power.
The full article is available on The Conversation.
Visit our Institute for Diplomacy web pages for further information about our taught programmes and research opportunities.
Loughborough University London
Blogging everything that's happening at Loughborough University London