3 ways to use London as an academic city
London is a city of many opportunities, and students in London for a limited time should make use of the city as much as they can.
---
1. Get familiar with Eventbrite:
Eventbrite is an online platform hosting events for anyone to attend, and London is the perfect place to search for events related to your academic, professional, or personal interests.
From workshops to conferences to fairs, you must make use of Eventbrite to expand your network and presence. Search for events that revise, challenge, or redefine areas of your study to connect with active professionals in your field. Just make sure you search for key words relevant to your field and interests.
If you are interested in business, try searching for business networking events.
If you are interested cyber security, search for workshops or seminars on cyber security challenges for different organisations.
If you are interested in any particular trend or global development, search around the keywords to find topical lectures or seminars hosting special guests.
2. Do things that enrich your degree
By the time students reach postgraduate study, they have already spent their fair share of hours sitting in lecture halls and writing out assignments heavily laden with theory. A popular concern for any student is the distance between theory and practice. However, studying in London offers you the opportunity to close this gap by situating your studies within the real world.
In addition to using Eventbrite, search for places in London with a professional or historical connection to your field. London is home to beautiful cultural sites and world class museums. Every student should take their time to visit the hidden, and not so hidden, gems of this historical city.
If you study Design, you must visit the Design Museum in Kensington.
If you study Politics, you must book a free ticket to Portcullis House and the Foreign and Commonwealth Office Open Days in August and September.
3. Study in new places
During exam season, it's typical for students to hibernate away in their favourite study spots, but if you start to consider the library as your second home, it's time to step outside and change your environment. Consider these places instead:
British Library: Loads of space, books, and history. You simply can't study in London and not have one study session in the British Library!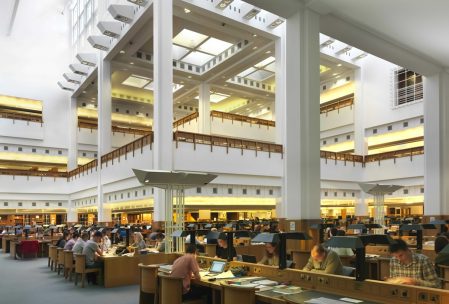 National Art Library: If you want a quiet study space with the freedom to browse world renowned art in your break, visit the Library in the Victoria & Albert Museum.
Wellcome Collection: a free modern museum and library with study space and interesting exhibitions. Find out more about the Wellcome Collection Library.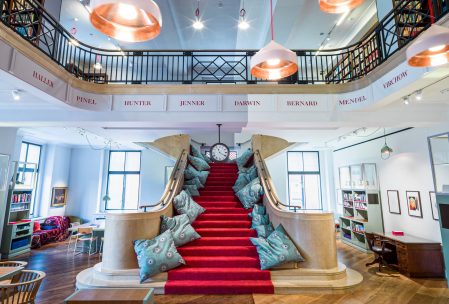 Barbican Library: a study area situated within the Barbican Centre, the largest performing arts centre in Europe. Visit the Barbican Conservatory for a refreshing browse of the world's plants and flowers during your break!
---
If you would like to find out more about our campus' location in London, please visit our website.
Loughborough University London would like to thank Selsabil for her blog.
Loughborough University London
Blogging everything that's happening at Loughborough University London