New Age Job Market: A Sophisticated Hunt?
Zamira is a Student Ambassador and Chevening scholar who recently completed her studies at Loughborough University London. In this blog, Zamira offers her advice on the new age job market and how digital knowledge is key in today's globalised world.
#1. Application Tracking Systems (ATS)
An Application Tracking System is a software application that enables the electronic handling of recruitment needs. ATS is therefore used by employers to track candidates throughout the hiring process. I discovered such a system after applying for a job, as I received an update email just 24 hours later. Initially I was shocked, but also astonished how quick these companies have worked through my application. This was until I realised ATS also screens potential candidates and applications as well!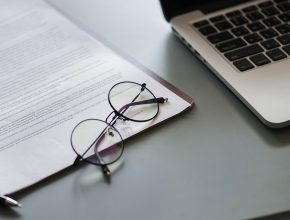 Depending on the employer's choice, ATS can be collaborative or non-collaborative. Collaborative ATS connects with the candidate, asking human-like questions to engage you throughout the process and follow up on questions the employers have asked specifically about your application. Whereas, non-collaborative ATS simply scans through the application form and/or your covering letter and matches you to the job specification. If the match rate is lower than 80%, it can drop you out of the system and unfortunately you get rejected. For recruitment purposes, this system is a lifesaver. However, for those applying, this can be a disheartening and discouraging system. So, here are some tips that helped me:
Be honest about your qualifications: Otherwise your application will be a waste of your time, but also the employer's because they WILL find out.
Find the keywords: Go through the job specification and highlight keywords that may make your application stand-out. Then look back at your application and/or cover letter and make sure you include these where relevant.
Scan through and send out: Once you have the polished your cover letter and/or application, try a scan through system, such as Job Scan or check it over with our careers advisor, Nadine Lewis.
#2. Search Engine Optimisation (SEO)
Digital search engines, such as Google or Yahoo can be messy. If you do not know the optimal ways of searching for information, you will simply end up with information that can be irrelevant and time-consuming to go through.
Businesses use Search Engine Optimisation (SEO) strategies to make their businesses easily available online for your search.  They collect massive amounts of data, such as keywords, to create content that matches with what potential customer's type on a search bar, to help you find their website more easily.
#3. Professional development, Careers and Social Media
Loughborough University London offers:
Careers and employability: The University has a commitment to your professional development and preparation for future employment. There are modules on LEARN (your student resource portal), our website and in the Enterprise Hub on the ground floor. This will include Skills Check: a series of workshops, mock interviews and individual meetings to prepare you for employment and future opportunities. My advice is to not miss these events – they are extremely beneficial!
Career Consultancy Service: This service is available throughout the year and offers bookable sessions with our dedicated Careers Consultant, Nadine Lewis.
Sessions range from 15 minutes to 45 minutes and can include quick advice, email advice, career consultations and interview coaching. Nadine can help with CVs, cover letters, job applications, mock interviews and more.
I would recommend going as quickly as possible – Semester 2 sessions start to fill up quickly because many students are looking for a job at that time, so go earlier and get it out of the way – it will be worth it! Have a look at the careers pages online for more details.
Update your social media accounts: I would recommend joining LinkedIn if you don't already have it – LinkedIn is your digital CV that thousands of businesses and organisations use. They can view your profile and see your CV, so regularly go through your LinkedIn profile and see what you can add to make yourself more employable. You can also ask Nadine to check your profile in a careers consultation session!
---
Loughborough University London would like to thank Zamira for sharing some useful tips. Finding a job can be really difficult, so please remember you are not alone and that we provide a lot of student support and services to help you through it!
Chevening applications are also open for 2019 entry. To find out more about the scholarship and how to apply, check out our blog.
Loughborough University London
Blogging everything that's happening at Loughborough University London