You can export references from a reading list by clicking on the

Export icon (top left on the toolbar). A popup window will now appear allowing you to choose which format to export the references in.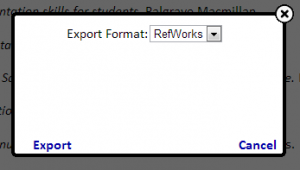 Once you have chosen your preferred format click on the Export link (bottom left on popup window) and a file will be downloaded to your web browser.
Please note: sub-headings and other annotations added by the academic will not appear in the exported file.