The Medal Makers have had a busy week!
The Olympic Torch Relay on Tuesday was just the start of the excitement to come.
Wednesday 4th July heralded a special visitor to the University Campus, Her Royal Highness Princess Anne.
She toured the Campus and as a part of that made a visit to the Sir David Wallace Sports Hall to watch the Men's basketball team training.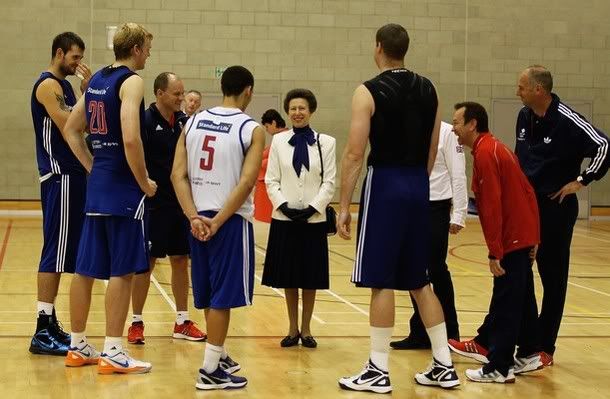 She spoke to a few of the Medal Makers, much to their delight.
'it was so exciting meeting Her Royal Highness. She said 'good morning' to us and gave us a lovely smile. It has been a fantastic day and one which I will never forget!' said Valerie Wilson one of the Medal Makers on duty when the Princess Royal arrived.