The Preparation Camp officially opened on Monday 18th June with most of the Team GB rowing team coming through Sir Denis Rooke to receive their kit from the sponsors and partners.
Medal Makers Amelia Tan and Lucy Kettlewell directing athletes to Sir Dennis Rooke where they will recieve their kit.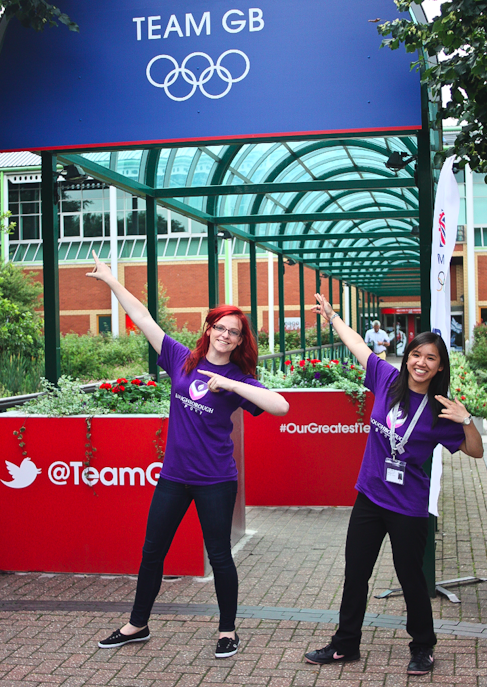 In this first week we have seen athletes from Sailing, Triathlon, Track Cycling, Handball and Basketball.