The Medal Makers interviewed seven volunteers who are also permanent university staff and students.  Their close and professional relationship with the university has shed some interesting light on how Preparation Camp is viewed by those who will remain at Loughborough after the Olympics has finished.
We found they actually shared many similar opinions and thoughts. For example:
They found the Medal Makers were helpful, especially when the Torch was here.
Preparation Camp is a positive experience for the university thanks to having so much media exposure.
Loughborough has been put on the map nationally and internationally.
They felt safer after the enhanced security.
Many are looking forward to seeing how the work that's been done here on campus will contribute to Loughborough's Olympic legacy.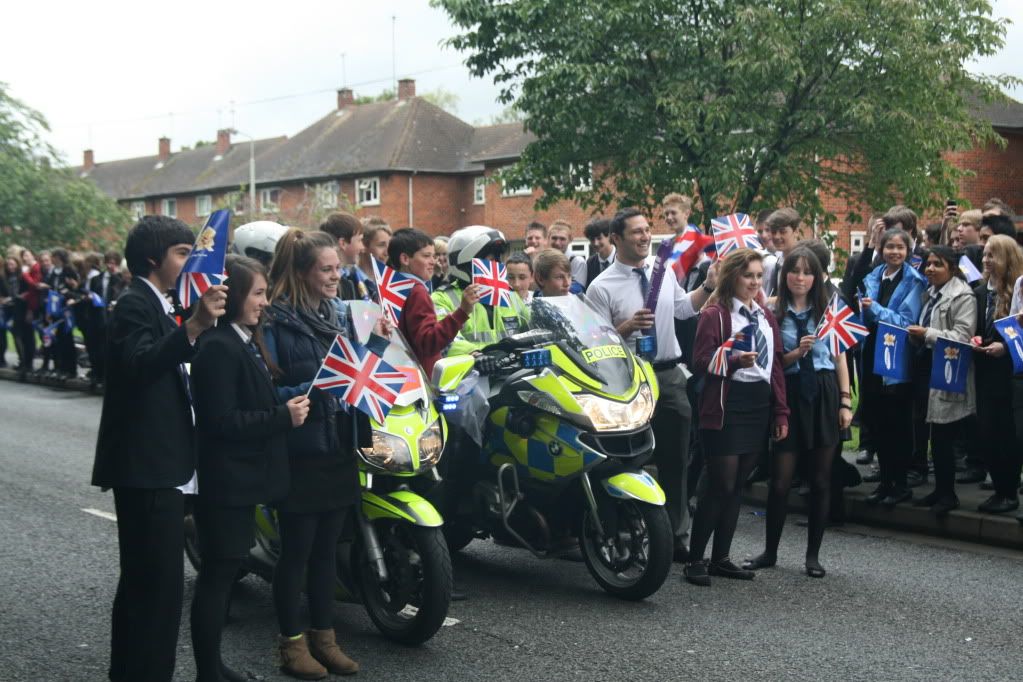 Extra security arriving in Loughborough for the Torch Relay (but there's always time for a photo with the local school children!)

The torch getting Paparazzi-style media attention on campus!
Our interviewees ranged from students, to administrative staff, to security, and each had their share of diverse opinions:
Those who worked in the Developmental and Alumni Gift Processing felt Preparation Camp is beneficial for the university's local, national and international reputation.
Admin staff thought Preparation Camp would be a fascinating talking point with the locals, who were coming to appreciate the university more by understanding what went on in campus.
They felt a definite buzz on campus.
The students also noticed that a lot of the facilities on campus have been upgraded in the last few years in preparation for the athletes, and this will be a great legacy for the University'.
The students were able to take their Security certificates to the Union and apply for paid work, which was a big bonus for them.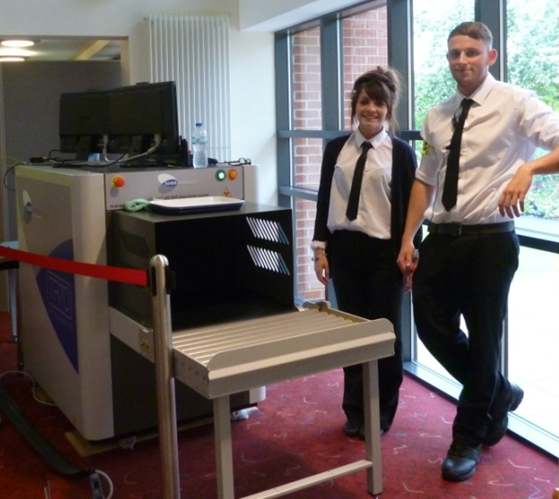 Victoria and Ben, student volunteers, at the Security Scanner
The Medal Makers are happy to hear how Preparation Camp has become a pivotal milestone in the university's history. It is also really encouraging to hear how the Loughborough Legacy will continue on at a national level, but has also already benefitted the people directly affected by what the university has to offer, and will continue to do so for those to come!