The Torch coming to Loughborough will go down in the university's history books. The campus was filled with members of staff, locals, school children and volunteers, as well as prominent guests such as David Hemery, awaiting the torch bearers' arrival, and came through the campus to view the 'Torch Kiss'.
David Wheeler's Torch Day Experience:
Volunteers were adorned with bright pink t-shirts and the campus felt like a festival, with a celebratory buzz reverberating around the University Stadium. To complement this excitement, the stadium burst into colour with the carnival featuring larger than life costumes and parades. David Wheeler states how 'spirits were raised further by the spectacularly colourful carnival procession ahead of the torch bearers. I was pleased to be able to guide others to the best viewing positions'.
Members of the development and alumni services staff, Richard and Alan, were also extremely impressed with the carnival, as it brought all members of the university together as a community. It symbolised the excitement and celebratory atmosphere brought by the Olympics.
Prominent guests included David Hemery, and David Wheeler enthuses how great it was 'to hear Hemery's Olympic experiences in conversation with Jonathan Agnew. Was success due to teamwork or individual excellence? Probably both!'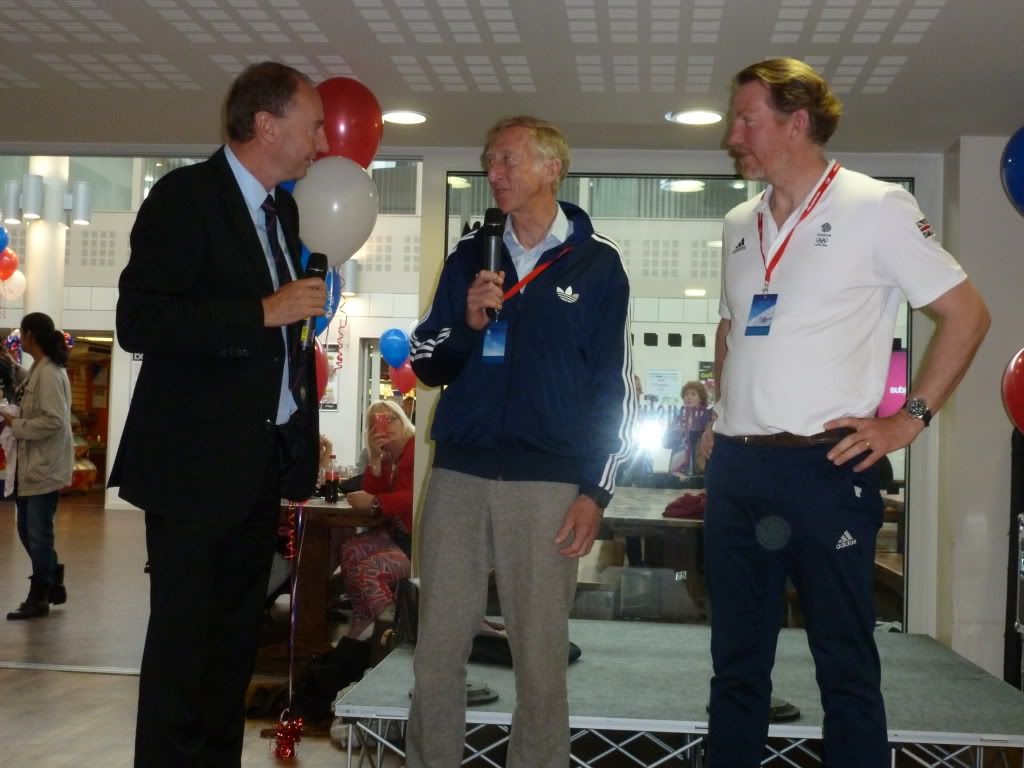 Helping Hands:
This level of camaraderie between volunteers is inspirational. Even the security sniffer dogs were getting involved in the action, raising morale. Pictured is one of the dogs proudly donning an "I was there!" T-shirt, adding extra cuteness to the sea of pink.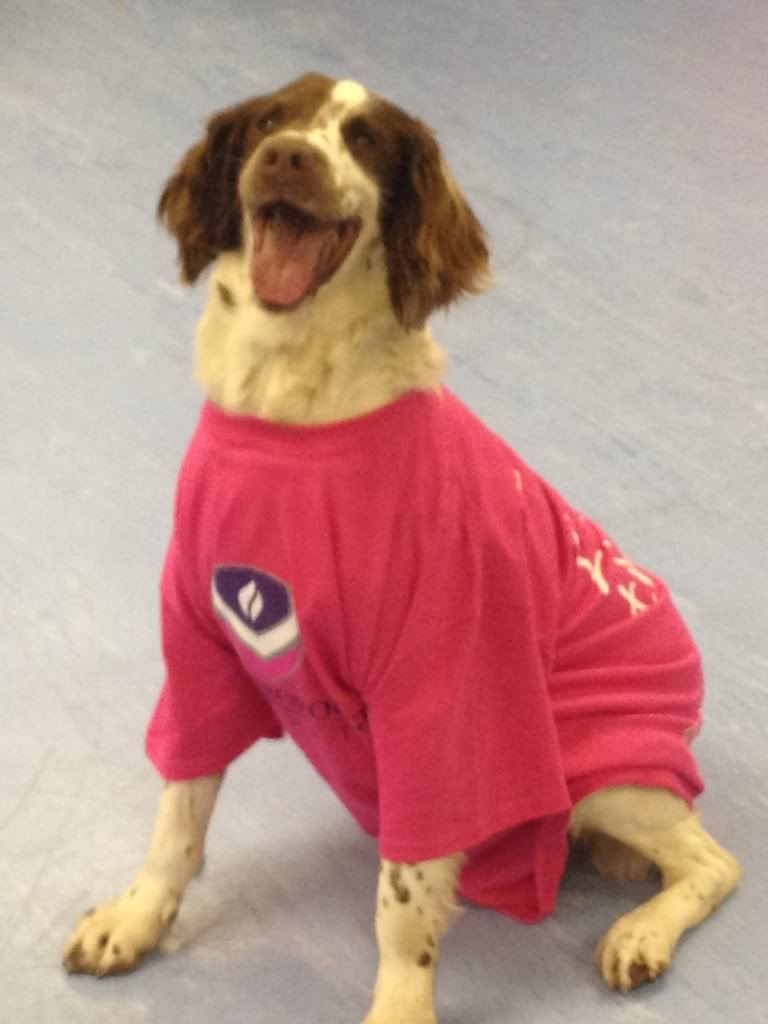 The Torch Relay was a magnificent event that will go down in history and remain in people's memories. As one volunteer, Emily Rabone aptly said, "I think it gave people the opportunity to feel they had some connection with the Olympics, especially for those who couldn't get involved elsewhere in either volunteering or getting tickets to the events."
Having something to celebrate with such vigour where an entire community can get involved is an illuminating experience.  "It was great to see so many happy faces", said Emily, doing their bit and getting involved with British Olympic history.