It's World Book Day and what better way to celebrate than getting your specs on, a bookmark out and stuck into a novel you've never read before.
Dr Oli Tearle, Programme Director for English at Loughborough University and the man behind Interesting Literature (a blog that has more than 15 million views and 111k Twitter followers, including J. K. Rowling!), has shared his top five reads of all time in a bid to help those on the hunt for a good story.
H. G. Wells, The Time Machine
During my A-Levels, I got the bug for science fiction, while studying what is arguably the founding text for the genre, Mary Shelley's Frankenstein.
But it was another nineteenth-century trailblazer of 'SF', H. G. Wells, who really captured my imagination, first when I saw the technicolour 1960 adaptation of Wells's first novel, The Time Machine, and then when I read the book itself.
I've since reread it and lectured on it countless times, and continue to be astonished by the range of themes which Wells managed to pack into this short book.
Wells's terror-inducing description of the subterranean Morlocks has stayed with me ever since.
Philip Larkin, The Whitsun Weddings
I first encountered Larkin's poetry as a teenager while browsing the small poetry section of my local W. H. Smiths one Saturday morning, and Larkin was one of the first who showed me the power that poetry can have when it reaches you at the right moment.
Larkin, like Sylvia Plath, is a great poet to read when you're going through adolescence, since he articulates many of the feelings we experience most strongly during those difficult years.
When I came to study at Loughborough, I discovered to my surprise that Larkin's mother and sister both lived in the town and that the poet had been a frequent visitor.
Hope Mirrlees, Paris: A Poem
Written shortly after the end of the First World War, Paris is a remarkable long modernist poem whose first page immediately signals that it is doing something different and new: instead of lines of recognisable verse, we are treated to snippets of French speech, billboard adverts in the Paris Metro, and allusions to Aristophanes' Frogs. Like T. S. Eliot's more famous poem, The Waste Land, Paris: A Poem – written by the forgotten British poet Helen Hope Mirrlees – is a work of modernism, but Mirrlees pushed the modernist experiment much further than Eliot.
When I first read it I knew I wanted to write about it, and have just completed a whole book about Eliot, Mirrlees, and other modernist poets, which was published earlier this year.
William Baldwin, Beware the Cat
This short work of comic fiction, written in the mid-sixteenth century by a printer's assistant, takes place among the dark streets of Tudor London and features a cast of werewolves and talking cats as well as a big dollop of scatological humour.
It's here, rather than in Shakespeare's Macbeth, that 'Grimalkin' makes its debut as the name for a cat.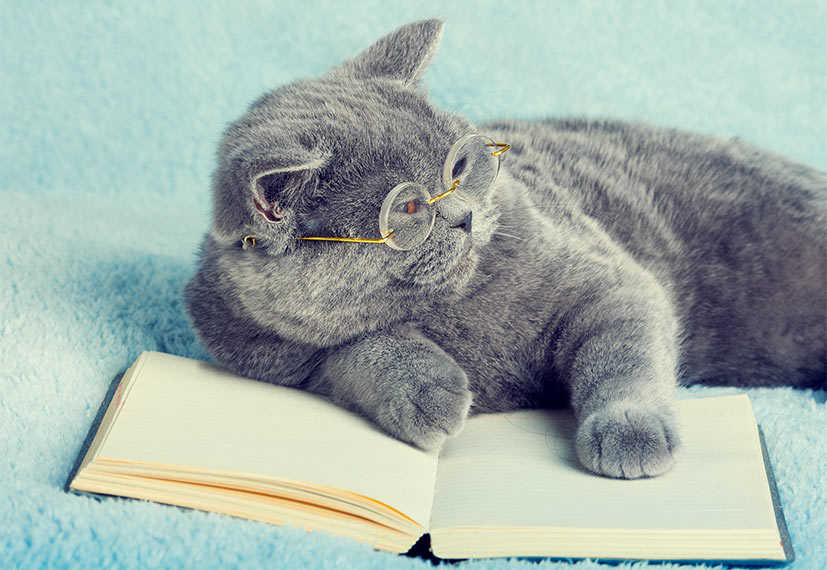 As if that isn't recommendation enough, it might also be called the first English novel.
It's one of my favourite texts that I discuss in my book, The Secret Library, which dusts off forgotten books deserving of greater recognition.
Arthur Machen, The Hill of Dreams
The Welsh author Arthur Machen (1863-1947) was a master of horror novels and weird tales, although his name remains largely unknown compared with his more celebrated contemporaries such as H. G. Wells and Robert Louis Stevenson.
The Hill of Dreams, written by Machen in the 1890s but only published in 1907, centres on an aspiring author who experiences phantasmagorical visions of the Welsh landscape and who gradually loses his grip on reality.
Swathed in ambiguity and almost poetic in its descriptions, The Hill of Dreams formed part of my PhD on hallucination in fiction, and remains one of my favourite books.